Vi siete persi qualche recensione? Volete essere sicuri di aver letto tutto o che nulla vi sia sfuggito? Ecco tutto quello che abbiamo pubblicato nella settimana 24 – 30 Maggio.
Review
Autori Vari, Auguri Bob
Per celebrare gli 80 anni di Bob Dylan, gli auguri personali di Luca Franceschini, Alessandro Vailati, Sara Fabrizi, Matteo Minelli, Nicola Chinellato e Massimiliano Manocchia.
di Autori Vari
https://www.loudd.it/recensione/auguri-bob/autori-vari_5866
Neil Young, Young Shakespeare
Young Shakespeare è il fratello minore di Massey Hall, l'ennesimo gioiello live uscito dagli infiniti archivi di Neil Young.
di Nicola Chinellato
https://www.loudd.it/recensione/young-shakespeare/neil-young_5834
IOSONOUNCANE, Ira – Il Disco della Settimana
È banale dirlo e rischio pure di fare la figura dello snob ma temo che "Ira" sarà un disco molto più discusso che ascoltato. Qualcuno in questi giorni mi diceva, con un paragone letterario, che farà la fine di "Infinite Jest": capolavoro conclamato, poi vai a vedere chi effettivamente l'abbia letto da cima a fondo e si dileguano tutti. Dopotutto l'abbiamo visto già da venerdì mattina, o sbaglio? Le bacheche intasate di pareri, in un senso o nell'altro, senza che si riuscisse a capire dove mai ci si fosse ritagliati il tempo per sorbirsi, anche solo per una volta, un tale mostro di lunghezza.
di Luca Franceschini
https://www.loudd.it/recensione/ira/iosonouncane_5867
Manchester Orchestra, The Million Masks of God
Il sesto disco dei Manchester Orchestra, "The Million Masks of God", vede la band di Atlanta proseguire il percorso intrapreso con il precedente "A Black Mile to the Surface", offrendoci un concept album dalle forti tinte cinematografiche.
di Jacopo Bozzer
https://www.loudd.it/recensione/the-million-masks-of-god/manchester-orchestra_5831
Ego Kill Talent, The Dance Between Extremes
Il portentoso esordio dei brasiliani Ego Kill Talent con un disco che trova il perfetto bilanciamento fra sciabolate metal e accattivanti ganci melodici.
di Nicola Chinellato
https://www.loudd.it/recensione/the-dance-between-extremes-/ego-kill-talent_5837
Vasco Brondi, Paesaggio dopo la battaglia
"Paesaggio dopo la battaglia" arriva quattro anni dopo "Terra" ma ne rappresenta di fatto un'ideale continuazione: se la title track offre una fotografia sulla situazione specifica del nostro paese, lo sguardo è sempre universale, compreso tra il tentativo di cercare l'eterno e la coscienza della propria finitezza.
di Luca Franceschini
https://www.loudd.it/recensione/paesaggio-dopo-la-battaglia/vasco-brondi_5841
Weezer, Van Weezer
Dopo aver raccontato il lockdown con OK Human gli Weezer tornano con Van Weezer, un album dove si celebra il ritorno alla normalità e si respira il profumo nostalgico dell'adolescenza.
di Jacopo Bozzer
https://www.loudd.it/recensione/van-weezer/weezer-_5850
Making Movies
Hou Hsiao-hsien, The Green, Green Grass Of Home
Con The green, green grass of home è possibile recuperare sentimenti magari ingenui ma genuini che le rappresentazioni dettate dalla società moderna, più cinica e problematica, hanno ormai messo da parte...
di Dario Lopez
https://www.loudd.it/recensione/the-green-green-grass-of-home/hou-hsiao-hsien-_5871
Alejandro González Iñárritu, Birdman
Il pianosequenza di Iñárritu si muove dietro le quinte del teatro, per le strade, in aria, con lo scopo principale di far seguire allo spettatore da vicino i personaggi, permettergli di viverli e di capirli, di stare vicino a Riggan e di riflesso donargli un po' di quella profondità che l'attore anela da tempo...
di Dario Lopez
https://www.loudd.it/recensione/birdman/alejandro-gonzlez-irritu_5870
Marco Risi, Fortapàsc
Il film di Risi si apre con un'abusatissima sequenza aerea in notturna con panoramica sulla città di Napoli e le note di Vasco Rossi in sottofondo; la spocchiosa vocina che ogni tanto fa capolino nel mio cervello interviene per suggerirmi che sì, in fondo potevamo anche chiuderla lì.
di Dario Lopez
https://www.loudd.it/recensione/fortapsc/marco-risi_5876
The Bookstore
Robert A. Heinlein, Fanteria dello spazio
A ogni lettore spetterà giudicare se l'impianto della società imbastita da Heinlein possa piacere o meno: qualunque sia il giudizio questo non inficerà la leggibilità di un'opera che rimane sempre una lettura molto piacevole.
di Dario Lopez
https://www.loudd.it/recensione/fanteria-dello-spazio/robert-a--heinlein_5854
ReLoudd
J.J. Cale, Guitar Man
"In molti hanno inciso le mie canzoni e ciò ha fatto bene al mio ego". Guitar Man nasce da questa consapevolezza, è l'epilogo ed anche il meglio riuscito di una serie di dischi che porta, negli anni 90, J.J. Cale a sperimentare, produrre nuovi suoni, a volte diventare vero e proprio one man band. Sempre controcorrente, si sbizzarrisce nell'uso di sintetizzatori proprio nel periodo di svolta in cui l'unplugged e il grunge erano i nuovi trends.
di Alessandro Vailati
https://www.loudd.it/recensione/guitar-man/j-j--cale_5833
Tracks
America, "Lonely People"
L'unica canzone scritta da Dan Peek a entrare nella top ten di Billboard è la risposta ottimista alla disperata solitudine raccontata dai Beatles in Eleanor Rigby.
di Nicola Chinellato
https://www.loudd.it/recensione/lonely-people/america_5865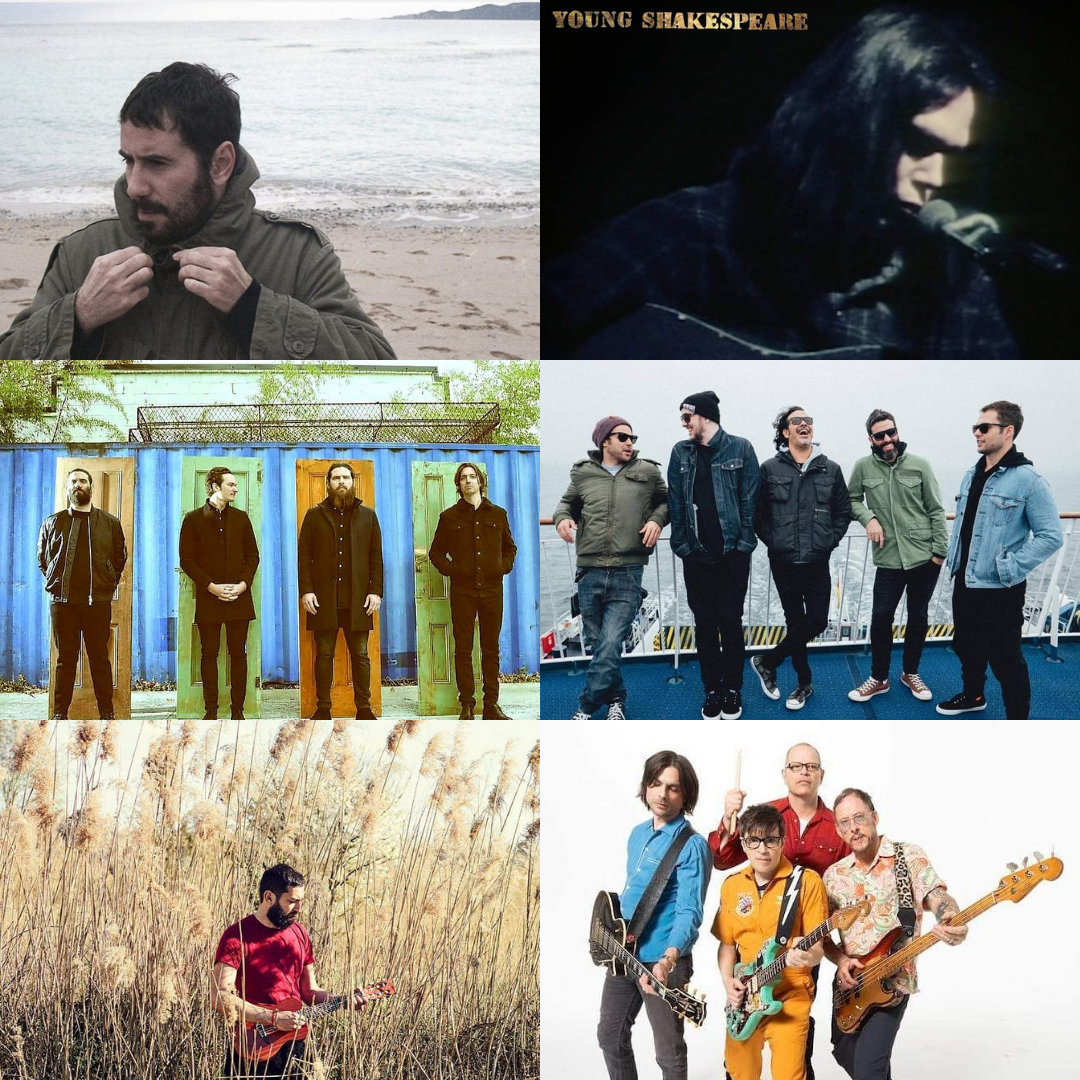 TAGS: