Vi siete persi qualche recensione? Volete essere sicuri di aver letto tutto o che nulla vi sia sfuggito? Ecco tutto quello che abbiamo pubblicato nella settimana 25 – 31 Gennaio.
Review
Blackout Problems, Dark – Il Disco della Settimana
Ti piacciono il rock alternative, i sintetizzatori e l'elettronica con i beat che spingono, ma hai anche un'anima darkettona? Hai una terribile voglia di ballare in un club? Hai un debole per i bei testi e le band con una coscienza sociale? È il tuo giorno fortunato. I Blackout Problems saranno il tuo nuovo ascolto in loop.
di Laura Floreani
https://www.loudd.it/recensione/dark/blackout-problems-_5496
Shame, Drunk Tank Pink
"Drunk Tank Pink" segna un deciso passo avanti, riflette una maturità ed una consapevolezza che non erano presenti nell'esordio e segna la volontà di allargare le possibilità del proprio songwriting, esplorando nuovi territori, pur senza discostarsi un briciolo dall'area di riferimento.
di Luca Franceschini
https://www.loudd.it/recensione/drunk-tank-pink/shame_5482
Kenny Wayne Shepherd, Straight To You. Live
Il secondo live in carriera per il chitarrista della Louisiana, che mostra tecnica e estro in una scaletta potente e sferragliante.
di Nicola Chinellato
https://www.loudd.it/recensione/straight-to-you-live/kenny-wayne-shepherd_5484
Aaron Frazer, Introducing...
L'impressione, ascoltando le undici canzoni di "Introducing…", è quella di un viaggio senza ritorno nel Soul degli anni '70, un mondo dove imperava la Motown e artisti come Curtis Mayfield erano giganti assoluti.
di Luca Franceschini
https://www.loudd.it/recensione/introducing---/aaron-frazer_5485
Seahaven, Halo of Hurt
Lunatica eleganza, oscura, inquieta, ma attentamente equilibrata. Il fascino sensuale del sussurro all'orecchio di un intimo demone, in bilico tra un'inebriante voluttà e un salto nell'oblio.
di Laura Floreani
https://www.loudd.it/recensione/halo-of-hurt/seahaven_5500
Making Movies
Gerard Bush / Christopher Renz, Antebellum
Quando si parla di film come Antebellum sorge sempre il dilemma di quanto raccontare e cosa anticipare, onde evitare il rischio di bruciare alcune svolte narrative a chi ancora deve approcciarsi alla visione: spiattellare più o meno tutto o tentare d'essere enigmatici? Odiando gli spoiler cercherò di seguire questa seconda via, in modo da non rovinare lo spettacolo a nessuno.
di Dario Lopez
https://www.loudd.it/recensione/antebellum/gerard-bush---christopher-renz_5509
Jim Jarmusch, I morti non muoiono
Fiumi d'inchiostro e cataloghi infiniti d'immagini hanno inondato e rielaborato gli zombi di Romero nel corso dei decenni, giunge ora il tempo anche per Jim Jarmusch di dire la sua sull'argomento. Il regista di Akron sceglie di farlo giocando, divertendosi come un pazzo allestendo un film che è un coacervo di citazioni, trovate assurde e slanci metatestuali altrettanto bislacchi che vanno a comporre una storia che non amplia di molto il discorso, anzi, ma che non può che risultare dannatamente divertente.
di Dario Lopez
https://www.loudd.it/recensione/i--morti-non-muoiono/jim-jarmusch_5508
Denis Villeneuve, Sicario
Un thriller action di alto livello diretto da un regista che ha più volte dimostrato d'avere il piglio da autore vero.
di Dario Lopez
https://www.loudd.it/recensione/sicario/denis-villeneuve_5461
The Bookstore
Sándor Márai, L'isola
È bene dirlo fin da subito, prima di riuscire ad attraccare sull'Isola di Sándor Márai (Košice, Ungheria, 1900 - San Diego, California, 1989) è necessario superare lo scoglio delle pagine iniziali, che vi faranno sentire disorientati come una barchetta in mezzo al mare, con la bussola rotta.
di Mary Pellegrino
https://www.loudd.it/recensione/lisola/sndor-mrai-_5506
Speaker's Corner
Michael Schenker Group, Le interviste di Loudd
Il racconto - tutto d'un fiato - di Michael Schenker per il making of dell'album "Immortal": un regalo da parte dell'universo per il suo cinquantesimo anniversario come musicista.
di Elisa Airaghi
https://www.loudd.it/recensione/le-interviste-di-loudd/michael-schenker-group-_5501
Alessandro Tomaselli, Come un regalo anche le canzoni
In anteprima su LOUDD il singolo "About Six Years No Smoking Wow", che la dice lunga sul voler restar confinati dentro quel che arriva, con fare schietto e sincero, dal brano, dalle liriche, dalle metriche… dal mix del tutto.
di Paolo Tocco
https://www.loudd.it/recensione/come-un-regalo-anche-le-canzoni/alessandro-tomaselli-_5517
ReLoudd
Ike White, Changin' Times
L'incredibile storia di Ike White, il musicista che avrebbe potuto surclassare Stevie Wonder e che, invece, sparì nel nulla.
di Nicola Chinellato
https://www.loudd.it/recensione/changin-times/ike-white_5505
Tracks
The Beatles, "Eleanor Rigby"
La vita di Eleanor Rigby raccontata da Paul McCartney in una delle canzoni più tristi che la storia ricordi.
di Nicola Chinellato
https://www.loudd.it/recensione/eleanor-rigby/the-beatles_5448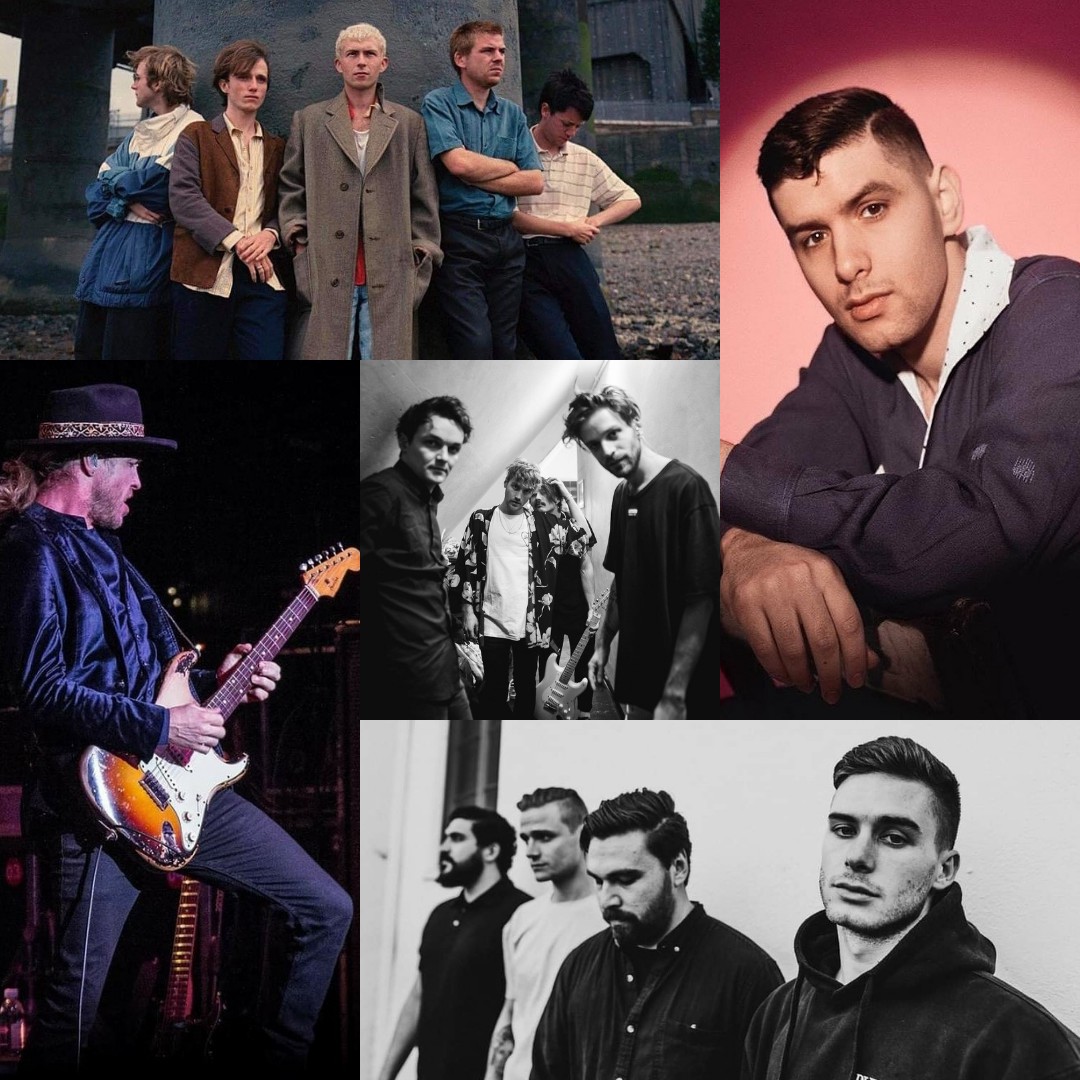 TAGS: