Vi siete persi qualche recensione? Volete essere sicuri di aver letto tutto o che nulla vi sia sfuggito? Ecco tutto quello che abbiamo pubblicato nella settimana 3 - 9 Agosto.
Review
Taylor Swift, Folklore – Il Disco della Settimana
Taylor Swift si lascia alle spalle il Pop degli ultimi album e con "Folklore" sceglie la strada meno scontata. Il risultato è il lavoro più personale e profondo della sua carriera.
di Jacopo Bozzer
https://www.loudd.it/recensione/folklore/taylor-swift_4929
The Jayhawks, XOXO
Senza più Olson, Louris continua a tenere in piedi la baracca con un disco altalenante ma decisamente piacevole.
di Nicola Chinellato
https://www.loudd.it/recensione/xoxo/the-jayhawks_4891
Partinico Rose, Songs For Sad And Angry People
Fa strano recensire oggi un disco uscito alla fine dello scorso anno ma d'altronde a volte bisogna uscire dal vortice dell'hype e dell'eterno presente e ritornare sui propri passi. Oltretutto in questo caso parliamo di una band che non ha ricevuto l'attenzione che avrebbe meritato e quindi abbiamo la certezza di non essere fuori tempo massimo.
di Luca Franceschini
https://www.loudd.it/recensione/songs-for-sad-and-angry-people/partinico-rose_4892
Die Ego, Culto
I Die Ego debuttano sulla lunga distanza con "Culto", un album che omaggia – neanche tanto velatamente, e va benissimo così! – il miglior Metal degli anni Novanta.
di Jacopo Bozzer
https://www.loudd.it/recensione/culto/die-ego_4899
The Chicks, Gaslighter
The Chicks si lasciano il Country e il passato alle spalle e lo fanno con "Gaslighter", un album Pop allo stesso tempo commovente e sfrontato.
di Jacopo Bozzer
https://www.loudd.it/recensione/gaslighter/the-chicks_4916
Making Movies
Damiano e Fabio D'Innocenzo, Favolacce
"Sento parecchio rimorso per avervi raccontato questa storia insensata, amara e anche pessimistica, vi meritavate forse qualcosa di più realistico, una storia normale, di quelle che accadono tutti i giorni, e non lo sfogo di un annoiato dalla vita, vi chiedo scusa, ricominciamo da zero".
di Dario Lopez
https://www.loudd.it/recensione/favolacce/damiano-e-fabio-dinnocenzo_4936
Ronald D. Moore / Michael Dinner, Philip K. Dick's Electric Dreams
Pur rimanendo una serie tutto sommato piacevole da guardare a Electric dreams mancano i guizzi che le permetterebbero di emergere e lasciare il segno, schiacciata tra tanta concorrenza la serie si perde per mancanza di originalità e brillantezza.
di Dario Lopez
https://www.loudd.it/recensione/philip-k--dicks-electric-dreams/ronald-d--moore---michael-dinner_4926
The Bookstore
Gustave Flaubert, Novembre. Frammenti di uno stile qualsiasi
Novembre è un romanzo breve e autobiografico, scritto da un giovanissimo Flaubert. A dispetto dell'età, ciò che emerge in modo chiaro, sono i tratti della sua personalità già ben definiti e soprattutto l'oscillazione tra l'incanto e il disincanto, tipica di quella fase della vita che segna il passaggio dall'adolescenza all'età adulta.
di Mary Pellegrino
https://www.loudd.it/recensione/novembre--frammenti-di-uno-stile-qualsiasi-/gustave-flaubert_4881
Re-Loudd
Black Cat Bone, Truth
Riff trucidi, assoli letali come un lanciafiamme in un campo di grano, e una sezione ritmica vibrante, inesausta e martellante, con il basso talvolta slappato, rendevano le dodici canzoni in scaletta un assalto sonoro selvaggio e senza compromessi.
di Nicola Chinellato
https://www.loudd.it/recensione/truth/black-cat-bone_4799


Speaker's Corner
SONG TO SONG, Di testo in testo. Dal buio alla luce.
La mia frequentazione con Iggy Pop risale a molti anni fa, tempi di angst giovanile per dirla con Kurt Cobain, anche se a quei tempi non era proprio la musica dell'Iguana a tenermi compagnia. Stranamente, devo ammettere col senno di poi; probabilmente c'erano altre urgenze sonore.
di Matteo Minelli
https://www.loudd.it/recensione/di-testo-in-testo--dal-buio-alla-luce-/song-to-song_4943


Tracks
The Knack, "My Sharona"
Chiamatelo rock, chiamatelo (più correttamente) power pop, chiamatelo come volete, ciò che conta è che My Sharona resta una canzone semplicemente perfetta, una di quelle che anche fra cent'anni continueranno a farci battere il cuore all'impazzata.
di Nicola Chinellato
https://www.loudd.it/recensione/my-sharona/the-knack_1083
Fleetwood Mac, "Don't Stop"
Con Don't Stop, canzone in qualche modo assolutoria e venata da un solare ottimismo, Christine Perfect chiude la sua relazione con John McVie usando parole di buon senso. Risultato: terza piazza di Billboard Hot 100.
di Nicola Chinellato
https://www.loudd.it/recensione/dont-stop/fleetwood-mac_1525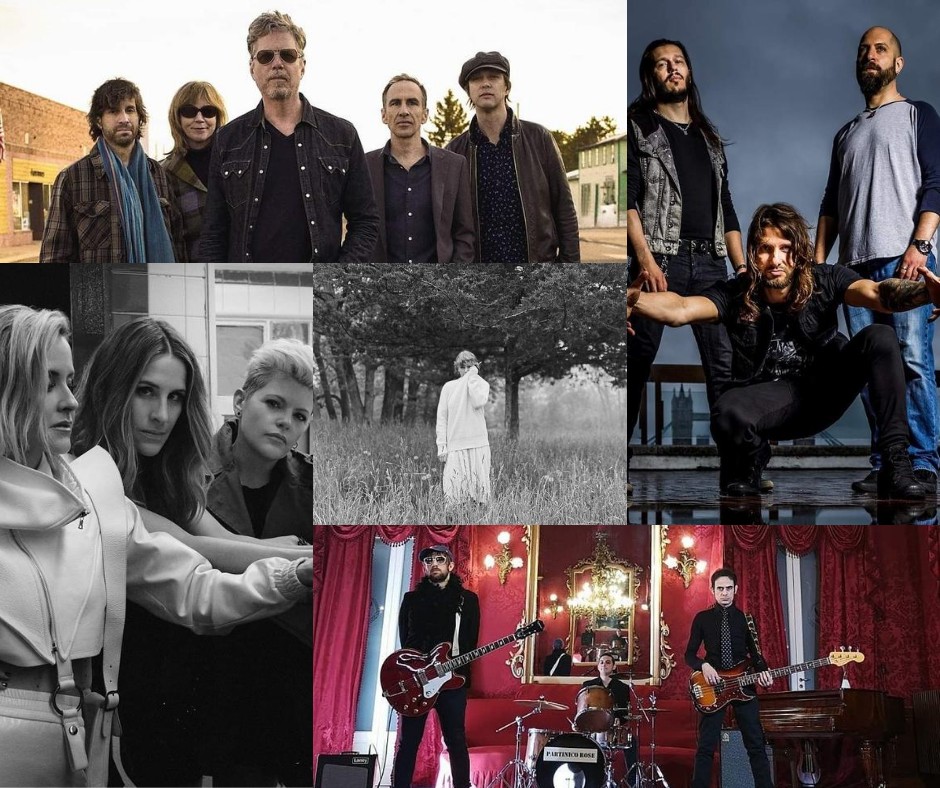 TAGS: