Vi siete persi qualche recensione? Volete essere sicuri di aver letto tutto o che nulla vi sia sfuggito? Ecco tutto quello che abbiamo pubblicato nella settimana 5 – 11 Luglio.
Review
Filippo Bubbico, Honolulu arrivo – Il Disco della Settimana
Honolulu arrivo non è solamente una ventata di aria fresca, ma è proprio un tornado di novità all'interno di un genere, la musica pop moderna, che rischia di autocitarsi forse un po' troppo spesso. Filippo Bubbico con questo album è riuscito a creare una nuova versione di pop, fondendo e canalizzando generi e influenze assolutamente diversi tra loro.
di Stefano Valli
https://www.loudd.it/recensione/honolulu-arrivo/filippo-bubbico_5974
King Gizzard & The Lizard Wizard, Butterfly 3000
Questa domanda prima o poi ce la dovremo fare: in che misura il buttare fuori un album ogni quattro mesi o giù di lì, può implementare e non rendere scontata la creatività di una band?
di Luca Franceschini
https://www.loudd.it/recensione/butterfly-3000/king-gizzard--e--the-lizard-wizard_5941
Ryan Adams, Big Colors
Sembra assurdo che siamo ancora qui a parlare di Ryan Adams ragionando sul solito e banale interrogativo se sia lecito "separare l'arte dall'artista". Il politically correct ha rotto il cazzo.
di Luca Franceschini
https://www.loudd.it/recensione/big-colors/ryan-adams_5944
Silver Lake By Esa Holopainen, Silver Lake By Esa Holopainen
Il primo disco solista del chitarrista degli Amorphis, che esce dalla comfort zone e plasma un mix di generi con buoni risultati.
di Nicola Chinellato
https://www.loudd.it/recensione/silver-lake-by-esa-holopainen-/silver-lake-by-esa-holopainen-_5951
Garbage, No Gods, No Masters
Il ritorno dei Garbage dopo cinque anni di silenzio, con un disco dai contenuti politici e militanti.
di Nicola Chinellato
https://www.loudd.it/recensione/no-gods-no-masters/garbage_5953
Making Movies
Richard Marquand, La cruna dell'ago
Richard Marquand è un nome che potrebbe non dire molto anche a parecchi amanti della Settima Arte, il regista gallese scompare infatti prematuramente nemmeno cinquantenne a causa di un ictus lasciando poco più di una manciata di titoli, è uno di quei registi che hanno siglato almeno un film di grandissimo successo ma che nessuno ricorda.
di Dario Lopez
https://www.loudd.it/recensione/la-cruna-dellago/richard-marquand_5975
Patty Jenkins, Wonder Woman 1984
La trama ha davvero poco senso, è scanzonatissima e in fondo può anche andar bene così, si rileva qualche buona sequenza (la prima merita il grande schermo) e funziona la scelta di non prendere nulla troppo sul serio, puntare sulle doti comiche di Pascal e della Wiig è la via giusta da seguire per un prodotto che non è nulla più che un semplice divertissement.
di Dario Lopez
https://www.loudd.it/recensione/wonder-woman-1984/patty-jenkins_5987
The Bookstore
Richard Bachman/Stephen King, La lunga marcia
C'era una volta Richard Bachman. Lo scrittore in questione era un tipo schivo, defilato, un uomo nemmeno troppo simpatico si dice; Bachman vantava un passato nella marina mercantile e un paio d'anni di servizio per la Guardia Costiera, viveva in una fattoria nel New Hampshire e coltivava l'abitudine di scrivere i suoi romanzi durante le ore notturne.
di Dario Lopez
https://www.loudd.it/recensione/la-lunga-marcia/richard-bachman-stephen-king_5976
Speaker's Corner
Ferrara sotto le stelle, Live Report
L'annullamento per pioggia della serata di Laila Al Abash e Venerus ha concluso la rassegna su un tono di netta mestizia ma ciononostante non si può dire che il ritorno di quello che è da anni uno degli appuntamenti più belli e importanti dell'estate concertistica italiana, sia stato un insuccesso.
di Luca Franceschini
https://www.loudd.it/recensione/live-report/ferrara-sotto-le-stelle_5984
ReLoudd
The Levellers, Levelling The Land
La loro One Way divenne un'estrema dichiarazione di libertà e identità, un inno eterno condiviso tra studenti, viaggiatori e all'interno della comunità indie. L'album che la contiene rimane un classico del gruppo ed è un piacere riassaporarlo giusto a trent'anni dalla sua uscita.
di Alessandro Vailati
https://www.loudd.it/recensione/levelling-the-land/the-levellers_5872
Tracks
John Barry, "The Persuaders!"
Un telefilm leggendario, la cui sigla iniziale fu composta da John Barry, raffinato songwriter, vincitore di ben cinque Oscar.
di Nicola Chinellato
https://www.loudd.it/recensione/the-persuaders/john-barry_5927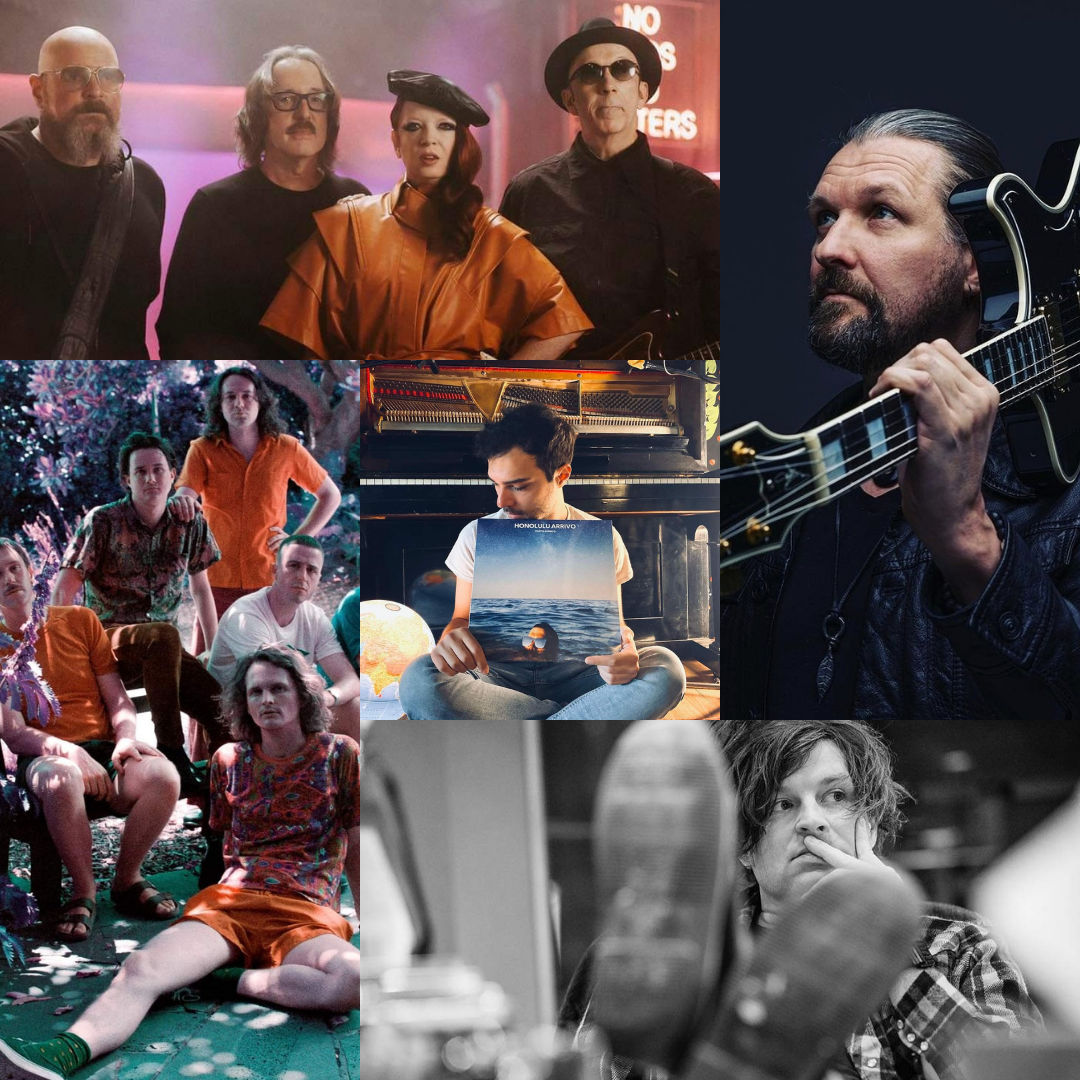 TAGS: