Vi siete persi qualche recensione? Volete essere sicuri di aver letto tutto o che nulla vi sia sfuggito? Ecco tutto quello che abbiamo pubblicato nella settimana 11 – 17 Gennaio.
Review
Paul McCartney, III – Il Disco della Settimana
Un disco scarno e dalla dimensione artigianale, in cui Macca trova l'essenza del proprio songwriting in un filotto di canzoni senza sbavature.
di Nicola Chinellato
https://www.loudd.it/recensione/iii/paul-mccartney_5455
Lykantropi, Tales To Be Told
L'affascinante terzo album degli svedesi Lykantropi guarda agli anni '70, proponendo un inusuale compendio di folk, rock e psichedelia.
di Nicola Chinellato
https://www.loudd.it/recensione/tales-to-be-told/lykantropi_5419
Carlo Pinchetti/Geep Coltrain, Across The Water
Il 2021 è appena iniziato e mi sembra giusto dedicare la prima recensione dell'anno per parlare di quel che abbiamo lasciato indietro il mese scorso. "Across the Water" è uno Split Ep, una di quelle cose che andavano parecchio forte ai tempi del formato fisico e che oggi, con lo streaming imperante, sono un po' scese di quotazioni.
di Luca Franceschini
https://www.loudd.it/recensione/across-the-water/carlo-pinchetti-geep-coltrain_5460
Calexico, Seasonal Shift
Curioso e divertente, Seasonal Shift è l'inaspettato disco natalizio dei Calexico.
di Nicola Chinellato
https://www.loudd.it/recensione/seasonal-shift/calexico-_5431
The Rolling Stones, Steel Wheels Live
"Sono principalmente interessato a fare cose nuove. Non vivo nel passato proprio per niente…". Parole di Mick Jagger nel 1989. Prontamente rispettate in questo Steel Wheels Live. Oltre due ore e mezza di energia, sfrontatezza e spettacolarità. E ovviamente di musica, con un album nuovo, appena discreto, da presentare, che trova piacevolmente la sua vera dimensione dal vivo.
di Alessandro Vailati
https://www.loudd.it/recensione/steel-wheels-live/the-rolling-stones_5437
Making Movies
Clea DuVall, Happiest Season
Ah, il Natale! A Natale siamo tutti più buoni, a Natale ci si ritrova con la famiglia, e via di pranzi, cene, feste, tutti insieme appassionatamente e con amore! Ehm, no.
di Lisa Costa
https://www.loudd.it/recensione/happiest-season/clea-duvall_5428
Walter Hill, L'eroe della strada
L'eroe della strada è un film parecchio ordinario che ha al suo arco alcune buone frecce da scoccare, una su tutte quella di aver segnato l'esordio alla regia di Walter Hill, regista che ha saputo crearsi un piccolo alone di culto presso un gruppo molto nutrito di amanti di un certo tipo di Cinema: diretto, artigianale, spesso muscolare, lontano dalle produzioni enormi di Hollywood ma che ha saputo ritagliarsi anche diversi successi commerciali.
di Dario Lopez
https://www.loudd.it/recensione/leroe-della-strada/walter-hill_5453
Alan Ball, Zio Frank (Uncle Frank)
Uscito in sordina, forse più estivo che natalizio, Uncle Frank è comunque un bel racconto di accettazione e redenzione che fa bene al cuore.
di Lisa Costa
https://www.loudd.it/recensione/zio-frank--uncle-frank-/alan-ball_5430
The Bookstore
Murakami Haruki, Abbandonare un gatto
Il libro è un susseguirsi di pagine affascinanti, delicate, poetiche ma anche dure, ricche di considerazioni profonde sul senso della vita, sul destino e sui rapporti umani. C'è tanta consapevolezza, frutto dell'elaborazione lucida di un rapporto "mancato", che però, finché è durato, ha lasciato segni profondi, nel bene e nel male.
di Mary Pellegrino
https://www.loudd.it/recensione/abbandonare-un-gatto-/murakami-haruki-_5458
ReLoudd
Gov't Mule, Shout
Definire i Gov't Mule una jam band di stampo southern rock è azzeccato, forse addirittura riduttivo, viste le incredibili attitudini del gruppo che spazia dal blues all'hard rock con spruzzate psichedeliche, schegge di soul e spirito jazzy. Ne è una riprova Shout, particolare progetto uscito nel 2013…
di Alessandro Vailati
https://www.loudd.it/recensione/shout/govt-mule_5451
Tracks
Yes, "Does It Really Happen?"
Nonno, presto, gira sul primo! É il 1980 e sta per iniziare Discoring!
di Roberto Briozzo
https://www.loudd.it/recensione/does-it-really-happen-/yes_5447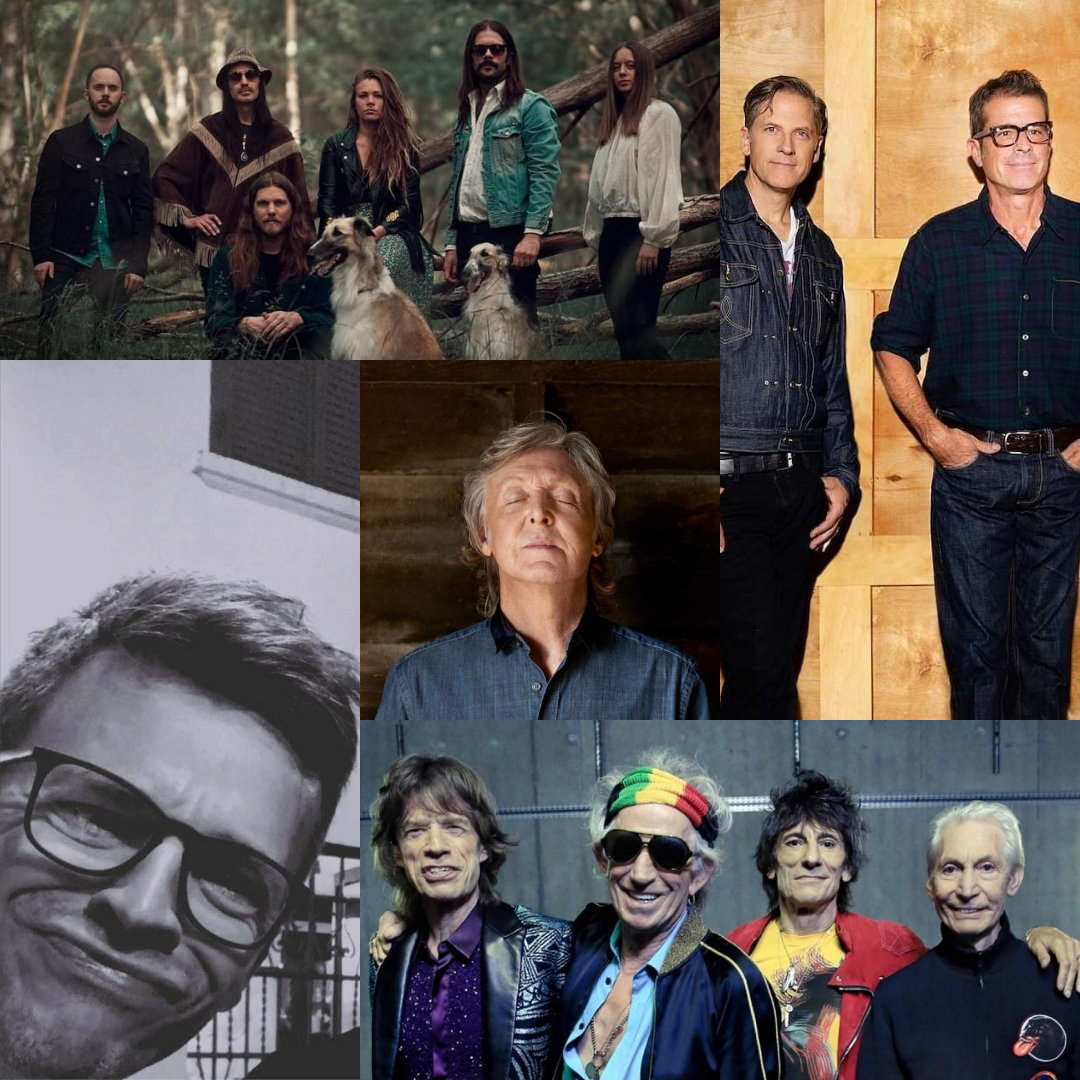 TAGS: