Vi siete persi qualche recensione? Volete essere sicuri di aver letto tutto o che nulla vi sia sfuggito? Ecco tutto quello che abbiamo pubblicato nella settimana 12 – 18 Ottobre.
Review
Sufjan Stevens, The Ascension – Il Disco della Settimana
80 minuti di musica. Che spero non mi facciano l'effetto della notizia degli 80 dischi italiani usciti negli ultimi cinque giorni, come leggevo in un articolo di questi tempi...
di Daniele Catalucci
https://www.loudd.it/recensione/the-ascension/sufjan-stevens_5139
Thurston Moore, By the Fire
Con "By the Fire", il suo settimo album solista, Thurston Moore continua nell'esplorazione del sound che ha caratterizzato la sua intera carriera, dimostrando che si possono raggiungere le mete di sempre (e anche superarle) percorrendo strade diverse.
di Jacopo Bozzer
https://www.loudd.it/recensione/by-the-fire/thurston-moore_5115
Lydia Loveless, Daughter
Il ritorno della songwriter dell'Ohio, dopo quattro anni tribolati, con un disco più introspettivo e sofferto.
di Nicola Chinellato
https://www.loudd.it/recensione/daughter/lydia-loveless_5117
Bartees Strange, Live Forever
"Who gave them fuckin' niggas those rock guitars?", cantavano i Body Count. Bartees Strange è il nuovo miracolo americano, un artista in grado di amalgamare con disinvoltura indie-rock e melodie black con incursioni nell'elettronica e nel songwriting, in un esordio destinato a lasciare il segno.
di Roberto Briozzo
https://www.loudd.it/recensione/live-forever/bartees-strange_5125
Holy Motors, Horse
Dicono di aver suonato per la prima volta "I Will Try", uno dei loro primi singoli, prima di una proiezione di un film di Jim Jarmusch. E considerata la loro passione per le colonne sonore di Morricone e il fatto che hanno preso il loro nome dalla celebre opera di Leos Carax, potrebbe anche avere ragione chi in passato ha fatto notare agli Holy Motors di essere una band più per amanti del cinema che dei concerti.
di Luca Franceschini
https://www.loudd.it/recensione/horse/holy-motors_5127
Making Movies
Giorgia Farina, Guida romantica a posti perduti
Com'è allora che questo viaggio non funziona? Sarà che le premesse sono fin troppo frettolose, sarà che le tappe sono tante e non si approfondiscono a dovere...
di Lisa Costa
https://www.loudd.it/recensione/guida-romantica-a-posti-perduti/giorgia-farina_5100
Christopher Nolan, Tenet
Da dove si può iniziare a parlare di Tenet? Il film più atteso, chiacchierato, criticato e analizzato dell'anno o almeno dal post-pandemia?
di Lisa Costa
https://www.loudd.it/recensione/tenet/christopher-nolan_5102
Olivia Wilde, La Rivincita delle Sfigate
Guardi Olivia Wilde e pensi che non ci sia nulla di più lontano di lei dall'immagine della ragazza tutta studio e poco integrata nel gruppo di compagni cool della classe, eppure mettendo in scena proprio due "secchioncelle" all'ultimo anno di high school, la Wilde costruisce due bellissimi personaggi e sigla un esordio folgorante, un film con il quale ci si diverte davvero molto e che non trascura momenti più profondi e commoventi.
di Dario Lopez
https://www.loudd.it/recensione/la-rivincita-delle-sfigate/olivia-wilde_5155
The Bookstore
Johann Wolfgang von Goethe, I Dolori Del Giovane Werther
Quando Goethe (Francoforte sul Meno, 1749 – Weimar 1832) scrisse I dolori del giovane Werther (1744) aveva appena 25 anni. Lo scrisse di getto, in sole quattro settimane.
di Mary Pellegrino
https://www.loudd.it/recensione/i-dolori-del-giovane-werther/johann-wolfgang-von-goethe-_5030
Speaker's Corner
Paolo Benvegnù, Il fantastico, l'immateriale, il silenzio e le pietre
"Dell'odio dell'innocenza" non è un disco da consumarsi così, per gioco. Nonostante oggi sia tutto un gioco… Ne parliamo direttamente con Paolo Benvegnù, in questa illuminante intervista.
di Paolo Tocco
https://www.loudd.it/recensione/il-fantastico-limmateriale-il-silenzio-e-le-pietre/paolo-benvegn_5138
ReLoudd
Dark Tranquillity, Damage Done
"Damage Done" rappresenta il primo tassello di quello che, da lì in avanti, sarebbe divenuto il nuovo corso dei Dark Tranquillity: la matrice Death scandinava ben presente nell'ossatura dei pezzi, ma senza tuttavia rinunciare a quegli elementi elettronici e più propriamente "moderni"...
di Luca Franceschini
https://www.loudd.it/recensione/damage-done/dark-tranquillity_5126
Tracks
Culture Club, Victims
È un amore infelice e impossibile a ispirare Victims, capolavoro dei Culture Club e, probabilmente, una delle più belle ballate del decennio.
di Nicola Chinellato
https://www.loudd.it/recensione/victims/culture-club_5118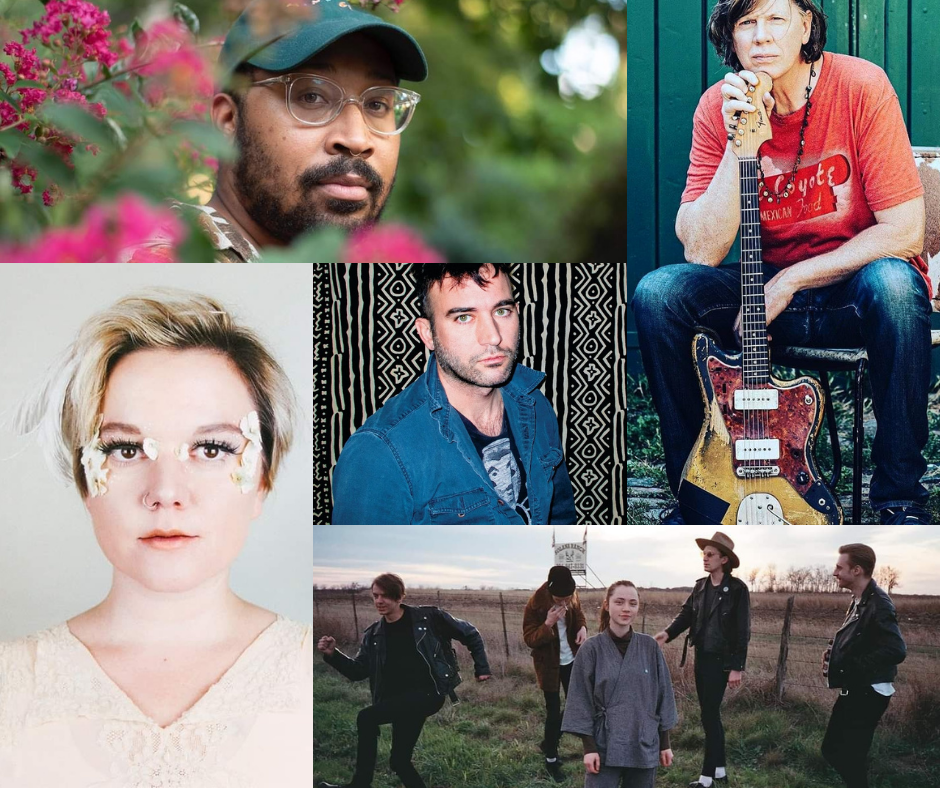 TAGS: