Riepilogo della Settimana Vi siete persi qualche recensione? Volete essere sicuri di aver letto tutto o che nulla vi sia sfuggito? Ecco tutto quello che abbiamo pubblicato nella settimana 19 – 25 Ottobre.
Review
Francesco Bianconi, Forever – Il Disco della Settimana
Oggi Francesco ci riprova. Accantonata (si spera) momentaneamente la sua band madre, con il memorabile concerto alle OGR di Torino ormai due anni fa, dove per l'occasione avevano rimesso a lucido ed eseguito per intero il loro capolavoro "Amen", è ora il momento di provarci da solista...
di Luca Franceschini
https://www.loudd.it/recensione/forever/francesco-bianconi_5164
Dinosaur Pile-Up, Celebrity Mansions
Leggero, sarcastico e tremendamente orecchiabile. 35 minuti di brani che spaziano tra rock, punk, alternative, hip-hop e pop. Un'ironica lotta contro il mondo di apparenza e celebrità che ci circonda, vinta a suon di riff, inni irresistibili, viaggi in furgone, cassette di trash metal e tranci di pizza.
di Laura Floreani
https://www.loudd.it/recensione/celebrity-mansions/dinosaur-pile-up_5129
Dawes, Good Luck with Whatever
Nel loro settimo album, "Good Luck with Whatever", i Dawes riabbracciano il sound tipicamente Classic Rock che li ha resi celebri. Il risultato è il loro lavoro più accattivante e convincente degli ultimi anni.
di Jacopo Bozzer
https://www.loudd.it/recensione/good-luck-with-whatever/dawes_5137
Molly Tuttle, …But I'd Rather Be With You
In attesa del nuovo full lenght, Molly Tuttle rilascia un interlocutorio disco di cover, piacevole e come sempre suonato benissimo.
di Nicola Chinellato
https://www.loudd.it/recensione/but-id-rather-be-with-you-/molly-tuttle_5135
Sabia, Antihype Superstar
Sabia non si è ancora liberato del tutto da un certo vestito di protesta e c'è comunque tanto di costruito nella sua proposta musicale. Ciononostante, si intravede una certa differenza rispetto ad altre uscite della stessa galassia...
di Luca Franceschini
https://www.loudd.it/recensione/antihype-superstar/sabia_5141
Making Movies
Robert Zemeckis, Benvenuti a Marwen
Nel corso della sua carriera più e più volte Zemeckis ha giocato con il contrasto tra il live action e forme altre di rappresentazione, a partire già dal clamoroso successo del riuscitissimo "Chi ha incastrato Roger Rabbit" nel lontano 1988.
di Dario Lopez
https://www.loudd.it/recensione/benvenuti-a-marwen/robert-zemeckis_5151
Dan Scanlon, Onward - Oltre la magia
Si può accusare la Pixar di giocare facile, di cercare l'emozione e le lacrime con trucchi collaudati, ma la verità è che ci mette il cuore.
di Lisa Costa
https://www.loudd.it/recensione/onward---oltre-la-magia/dan-scanlon_5099
Daniel Espinosa, Safe House - Nessuno è al sicuro
Safe house rientra nel canone dei film di spionaggio, quelli dove i movimenti sporchi di agenzie di servizi segreti e controparti più o meno criminali si incrociano fino a sporcare le acque, agitandole in modo da rendere poco chiaro allo spettatore cosa si muova sotto la superficie e soprattutto chi siano gli artefici del torbido.
di Dario Lopez
https://www.loudd.it/recensione/safe-house---nessuno--al-sicuro/daniel-espinosa_5140
The Bookstore
Mark Z. Danielewski, Casa di foglie
Mica lo sapevo che ne sarei rimasta ossessionata, parlandone con tutti gli amici e parenti, che mi guardano strano, che guardano strano quel libro così grande, così voluminoso, così intricato nelle sue note delle note, nei suoi allegati da dire "grazie, ma no, non lo leggerò mai".
di Lisa Costa
https://www.loudd.it/recensione/casa-di-foglie/mark-z--danielewski_5094
Speaker's Corner
L'ULTIMA MISSIONE di Olivier Marchal (2008), Il buio si avvicina
E se un uomo non riesce a trovare un senso al dolore cosa deve fare?
di Matteo Minelli
https://www.loudd.it/recensione/il-buio-si-avvicina/lultima-missione-di-olivier-marchal--2008-_5168
ReLoudd
UK, Danger Money
Il capitolo finale della breve stagione dei britannici Uk è un bellissimo disco di progressive fuori tempo massimo.
di Nicola Chinellato
https://www.loudd.it/recensione/danger-money/uk_5134
Eric Clapton and Steve Winwood, Live from Madison Square Garden
L'occasione per ascoltare live due artisti che, stimolati a vicenda, danno il meglio di sé. Un pizzico (ma proprio un pizzico) di nostalgia, e tante sorprese per uno show indimenticabile.
di Alessandro Vailati
https://www.loudd.it/recensione/live-from-madison-square-garden/eric-clapton-and-steve-winwood_5123
Tracks
Green Day, "Wake Me Up When September Ends"
Uno dei vertici compositivi del best seller American Idiot è una ballata tormentata e struggente, attraverso la quale Billie Joe Armstrong ricorda il padre morto per tumore.
di Nicola Chinellato
https://www.loudd.it/recensione/wake-me-up-when-september-ends/green-day_5136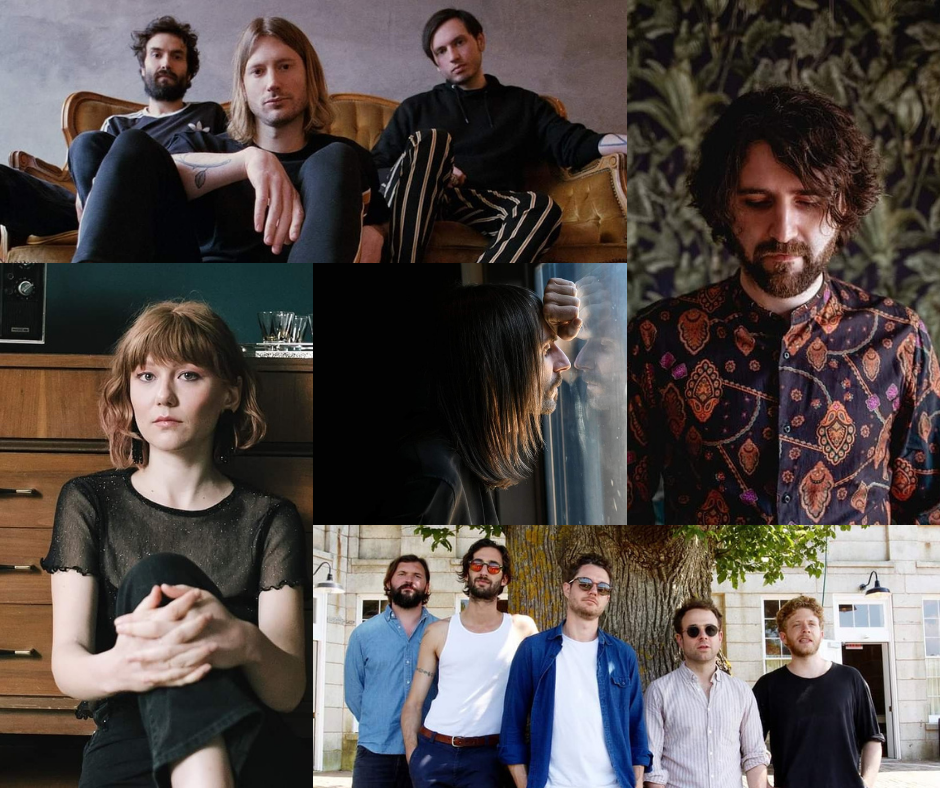 TAGS: