Vi siete persi qualche recensione? Volete essere sicuri di aver letto tutto o che nulla vi sia sfuggito? Ecco tutto quello che abbiamo pubblicato nella settimana 30 Novembre– 6 Dicembre.
Review
Post Nebbia, Canale Paesaggi – Il Disco della Settimana
In "Canale Paesaggi" comprendi che fuggire dal proprio destino di consumatore passivo è impossibile, le respiri dentro le canzoni il soffocamento e le catene che ti rendono schiavo anche nel tempo libero, della definitiva sconfitta dell'essere pensante di questo scorcio di ventunesimo secolo...
di Leo Giovannini
https://www.loudd.it/recensione/canale-paesaggi/post-nebbia_5309
Songhoy Blues, Optimisme
Un disco vibrante e impetuoso, in bilico tra sonorità desertiche e graffiante rock occidentale.
di Nicola Chinellato
https://www.loudd.it/recensione/optimisme/songhoy-blues_5254
Seamus Fogarty, A Bag Of Eyes
Seamus Fogarty resta quello che già conoscevamo, insieme a A Bag Of Eyes: affidabile autore di brani ricolmi di echi del passato (sonoro), di parole e atmosfere cariche di malinconia, di rammarico per un mondo che potrebbe essere migliore.
di Andrea C. Sonicini
https://www.loudd.it/recensione/a-bag-of-eyes/seamus-fogarty_5266
Suzanne Vega, An Evening Of New York Songs And Stories
Un live appassionato, coinvolgente, suonato benissimo, dedicato alla città di New York, dove Suzanne Vega è cresciuta.
di Nicola Chinellato
https://www.loudd.it/recensione/an-evening-of-new-york-songs-and-stories-/suzanne-vega_5285
L'Albero, Solo al sole
Un disco che prende il cantautorato degli anni '60 e '70, terreno ancora fertile e imprescindibile per la stragrande maggioranza degli artisti che vogliano cimentarsi con la forma canzone, e lo aggiorna secondo la lezione di quel Pop leggero ma straordinariamente raffinato...
di Luca Franceschini
https://www.loudd.it/recensione/solo-al-sole/lalbero_5282
The Pretty Things, Bare As Bone, Bright As Blood
Il saluto di Phil May ai suoi fan e alla vita con dodici canzoni scarne, sofferenti, emotivamente potentissime.
di Nicola Chinellato
https://www.loudd.it/recensione/bare-as-bone-bright-as-blood/the-pretty-things_5286
Brothers Osborne, Skeletons
Dopo due ottimi album in bilico tra Country e Pop/Rock, i Brothers Osborne pubblicano "Skeletons", senza dubbio il loro lavoro migliore, nel quale dimostrano, nonostante la giovane età, di essere forniti di una personalità e una versatilità da veri e propri veterani.
di Jacopo Bozzer
https://www.loudd.it/recensione/skeletons/brothers-osborne_5293
The War On Drugs, Live Drugs
Quello che si può ascoltare in questo disco è dunque ciò che negli ultimi anni è successo sui palchi di mezzo mondo quando c'erano i War On Drugs a suonare: potenza evocativa ai massimi livelli, canzoni di tre accordi che in mano alla band si tramutavano in autentici viaggi a metà tra il lisergico e il sinfonico.
di Luca Franceschini
https://www.loudd.it/recensione/live-drugs/the-war-on-drugs_5301
Making Movies
Gus Van Sant, Dal cinema indipendente a Hollywood
Non è semplice inquadrare il percorso artistico di Gus Van Sant, regista al quale la critica ha appuntato l'etichetta di esponente del cinema indipendente ma che non disdegna, con ottimi risultati peraltro, di confrontarsi con l'industria cinematografica hollywoodiana. Lo fa con la solita, impeccabile perizia il nostro Dario Lopez in questa lunga retrospettiva sul regista statunitense. Prendetevi tutto il tempo necessario.
di Dario Lopez
https://www.loudd.it/recensione/dal-cinema-indipendente-a-hollywood/gus-van-sant_5342
Sergio Citti, Casotto
Citti non ha scrupoli, mostra tutta la volgarità del popolo, nella favella come nei pensieri e nelle azioni, non lesina sui nudi integrali mostrando grazie ma soprattutto brutture, di fisici poco eleganti, di uomini poco dotati, di mutazioni a due membri, di zone pubiche esageratamente rigogliose e che ora paiono così fuori moda, di culi flaccidi e via discorrendo.
di Dario Lopez
https://www.loudd.it/recensione/casotto/sergio-citti_5333
The Bookstore
Jonathan Coe, L'amore non guasta
Consapevole che i suoi scritti migliori siano altri (La banda dei brocchi, La famiglia Winshaw, il più recente Expo 58 e via discorrendo) nondimeno mi aspettavo di più da questi brevi romanzi di inizio carriera. Indubbiamente L'amore non guasta segna un passo avanti rispetto all'esordio di Coe...
di Dario Lopez
https://www.loudd.it/recensione/lamore-non-guasta/jonathan-coe_5142
Speaker's Corner
A Good Man Goes to War, Le interviste di Loudd
Abbiamo chiesto a Flavio e Fabrizio di raccontarci i retroscena del loro album di debutto come A Good Man Goes To War: "The Sounds of a Large Crowd" ci trasporta attraverso scenari e sensazioni, con sette brani strumentali di grande impatto.
di Elisa Airaghi
https://www.loudd.it/recensione/le-interviste-di-loudd/a-good-man-goes-to-war_5338
ReLoudd
Derek & The Dominos, Layla And Other Assorted Love Songs
Un incredibile, meritato successo raggiunto nel tempo con la massima purezza: niente di studiato a tavolino, ma una magica alchimia formatasi in studio di registrazione unita ad un acuto e sincero grido di dolore per la bella amata.
di Alessandro Vailati
https://www.loudd.it/recensione/layla-and-other-assorted-love-songs/derek--e--the-dominos_5312
Tracks
Jefferson Airplane, "Volunteers"
Un inno generazionale, la chiamata a raccolta della gioventù pacifista americana a scendere in piazza per innescare la rivoluzione dell'amore.
di Nicola Chinellato
https://www.loudd.it/recensione/volunteers/jefferson-airplane_5316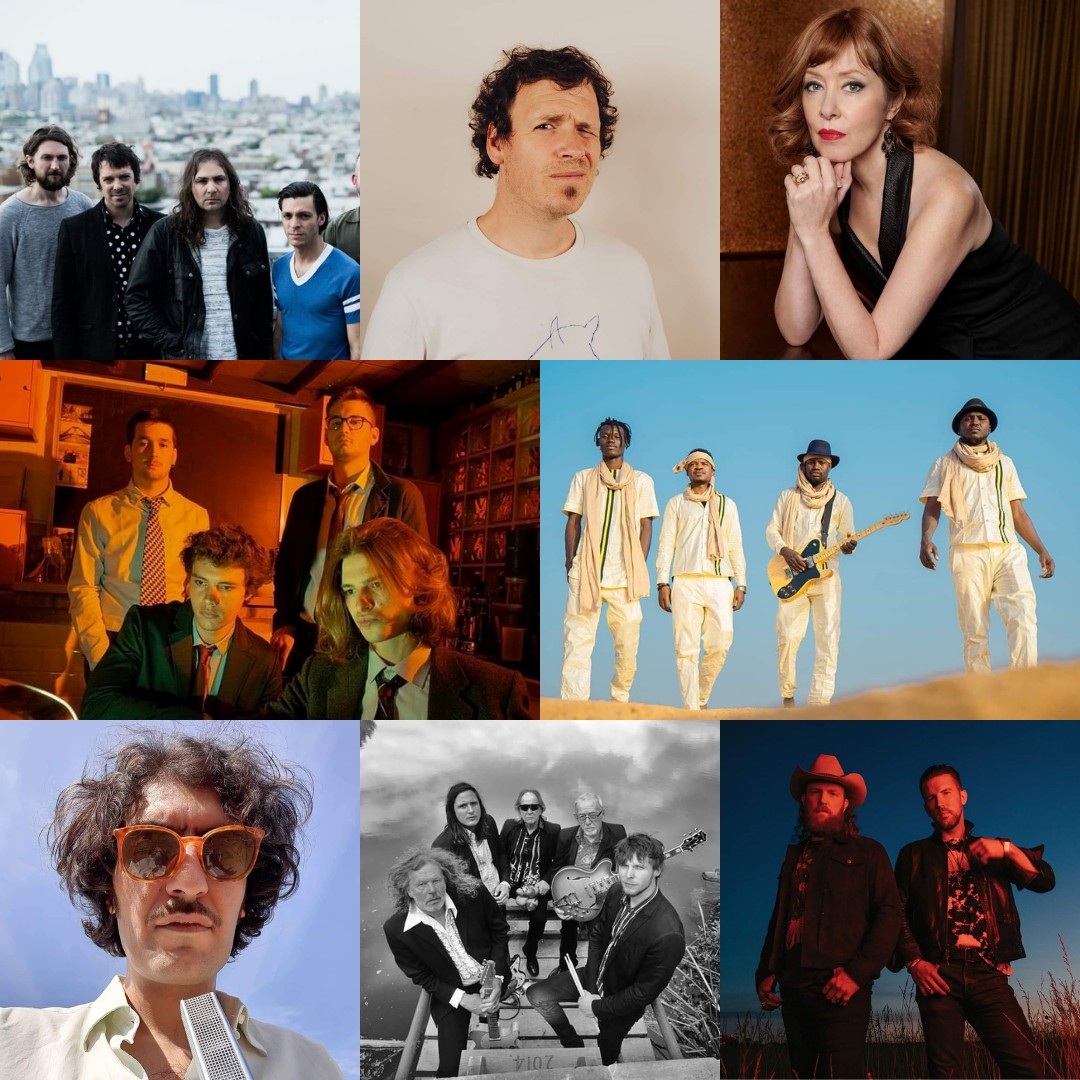 TAGS: