HOW TO DRESS WELL annuncia il nuovo album The Anteroom, in uscita il 19 ottobre su Domino. Ecco il primo assaggio.
Co-prodotto da Joel Ford (Ford & Lopatin, Airbird), il disco è strutturato come un unico pezzo di musica psichedelica del 21° secolo e presenta la più affascinante esperienza sonora di Krell fino ad oggi. Le storie che Krell canta – alcune autobiografiche, molte rapite dagli angoli più intricati e reconditi della vita umana – sono profondamente personali. The Anteroom – con il suo bizzarro e azzardato noise elettronico, le melodie fragili e la poesia struggente – recupera il nucleo sperimentale del progetto How To Dress Well.
"Ho scritto il disco dopo essermi trasferito a Los Angeles, che è un luogo pazzo e orribile, subito dopo le elezioni del 2016, con l'inferno e la morte che guadagnavano e guadagnano terreno intorno a noi in ogni angolo del globo. The Anteroom è la testimonianza di un periodo durato due anni in cui mi sentivo scivolare fuori dal mondo e dentro una solitudine cosmica nella quale alla fine mi sarei dissolto. Per trovare la via del ritorno, ho iniziato a cercare di capire la mia posizione come una specie di anticamera – uno spazio nel mezzo -, una camera che separa il noto dall'ignoto, la vita stabile dalla disintegrazione totale."
In bilico su infidi precipizi, vivendo in un posto nuovo e inquietante, Krell ha trovato la via del ritorno al suono e all'ispirazione dei suoi primi lavori – il culmine di un viaggio decennale, e l'alba di una nuova, più audace alba.
Il primo singolo tratto dall'album, "Nonkilling 6 | Hunger", si apre con una stanza di Li Young-Lee, uno dei tanti poeti campionati su The Anteroom. Il video nasce da una collaborazione, scritto e diretto da Krell e dal visual artist Justin Daashuur Hopkins, con l'aiuto del collettivo NOH/WAVE di Hopkins.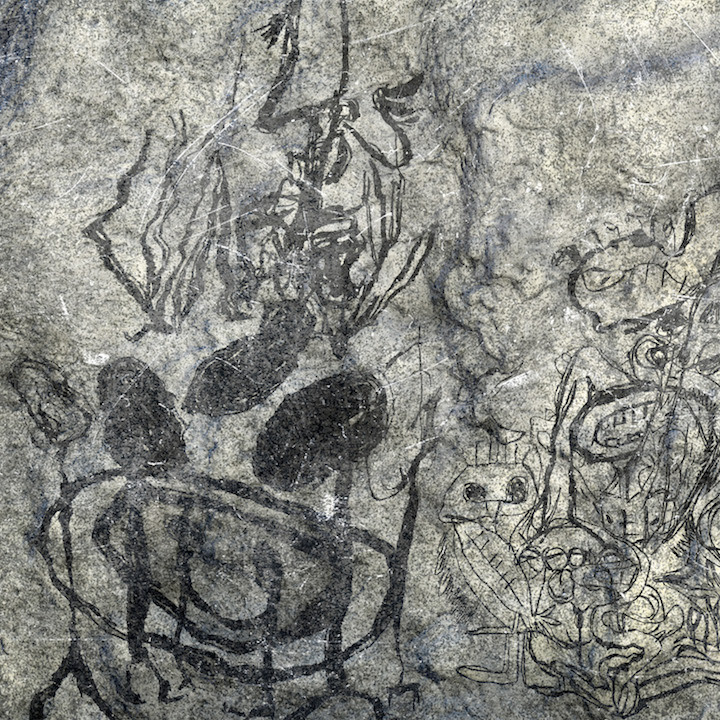 01. Humans Disguised as Animals | Nonkilling 1
02. Body Fat
03. False Skull 7
04. Nonkilling 3 | The Anteroom | False Skull 1
05. Vacant Boat
06. Nonkilling 13 | Ceiling for the Sky
07. A Memory, The Spinning of a Body | Nonkilling 2
08. Nonkilling 6 | Hunger
09. July 13 No Hope No Pain
10. Love Means Taking Action
11. Brutal (feat. Ocean Vuong) | False Skull 5
12. False Skull 12
13. Nothing