NUMILUME MUSIC presenta 2, la seconda release del progetto NUMILUME. Fuori il 26 settembre in vinile e su tutte le piattaforme digitali.
Quando i primi coloni atterreranno su un altro pianeta per fondare una nuova civiltà umana o – risucchiati da uno squarcio dello spaziotempo - poseranno piede in un pianeta terra che non ha ancora visto la comparsa dell'uomo, la musica che ascolteranno per esplorare la rigogliosa natura di paesaggi mai visti e, al tempo stesso familiari, sarà quella di Numilume.
Presentato in anteprima lo scorso agosto al festival Deep in the Three 2019, esce il 26 settembre per Numilume Music, in vinile e in tutte le piattaforme digitali, 2, secondo EP di Numilume.
Cuore profondamente techno, sfumature melodiche e deep, un orizzonte sonoro che va da Paul Karlkbrenner (su tutti) a Sven Vath, da Matador a Gaiser e Oliver Huntemann, per un progetto artistico e discografico dal forte respiro internazionale ma nato in un piccolo comune di 900 abitanti fra le Alpi Piemontesi. Contestualmente al progetto artistico, nel 2018 è nata l'etichetta indipendente Numilume Music, destinata a pubblicare esclusivamente le creazioni di Numilume.
Classe 1993, Numilume è l'evoluzione verso un nuovo concept e un nuovo sound che raccoglie e rielabora la precedente esperienza come dj e producer per approdare sul terreno dell'autorialità, nuovo punto di partenza per ulteriori esplorazioni e sperimentazioni. La musica di Numilume è infatti totalmente originale, una tela bianca riempita dalle melodie dei sintetizzatori e dai pattern delle drum machine.
Se i bassi profondi e ritmati servono a tenere un ancoraggio alla percezione fisica del movimento, le melodie sognanti e morbide (che rivelano una chiara predilezione per il pianoforte) trascinano l'ascoltatore verso una dimensione emotiva e onirica, ideale per esplorare virtualmente mondi alieni.
Jurassic e Recall sono le due tracce che compongono la nuova uscita di Numilume. Jurassic nasce da un suono presente nel drop che richiama il verso molto stridente di uno pterodattilo, una traccia che già dalla sua intro ci catapulta in un ambiente oscuro, un'enorme caverna dentro la quale, pian piano, il synth prende il sopravvento fino ad esplodere in un drop che ci mette di fronte a un dinosauro. Pezzo caratterizzato da una forte energia fisica e mentale, Jurassic alterna momenti carichi di tensione e fasi di rilassamento, come il synth in chiusura che produce una sensazione di risoluzione finale dopo il climax della parte centrale del brano.
Traccia molto più lineare della precedente, Recall invece gira intorno a una melodia ispirata ad un richiamo di guerra. Una guerra mentale, non certo fisica, una lotta contro i nuovi dogmi contemporanei veicolati dall'informazione conformista e dai social media. Brano dal respiro quasi epico, Recall da la sensazione di trovarsi in un campo di battaglia, spinti dai propri ideali per conquistare la libertà individuale, reinterpretazione dell'eterna lotta fra il Bene e il Male.
Recall si ricollega idealmente a Peace and Techno https://open.spotify.com/track/4IVAIIayEUmX4HQgPb3o7L?si=FigDptuCR2WZRRiiT01lDw, prima delle due tracce (l'altra è Magma https://open.spotify.com/track/4F8qUiFgk0s9BlASMHVeyn?si=9lI-Q5CdQ0aOkxjYbzvkig) che componevano 1, la release di esordio di Numilume uscita lo scorso maggio. Peace and Techno, brano che già nel titolo, ma anche nel testo, dichiarava l'intenzione di essere un vero inno alla pace e alla musica.
Ma il vero fil rouge o, meglio, l'ispirazione primaria della musica di Numilume è l'osservazione contemplativa e immaginifica della Natura, che sia di questo mondo o di un pianeta altro: "Dalla finestra del mio studio vedo le montagne che mi circondano, amo la natura e sto bene qui, lontano da città e caos…". Non è affatto casuale, dunque, in un contesto di estrema coerenza visiva, la centralità dell'elemento naturale nelle copertine delle due prime uscite, la duna di 1 e l'iceberg di 2 e l'immersione in paesaggi naturali (ma visivamente alterati) dei video promozionali con cui l'artista piemontese ha lanciato le due tracce di esordio, Peace and Techno https://www.facebook.com/numilume/videos/2014094665361951/ e Magma https://www.facebook.com/numilume/videos/880959272266146/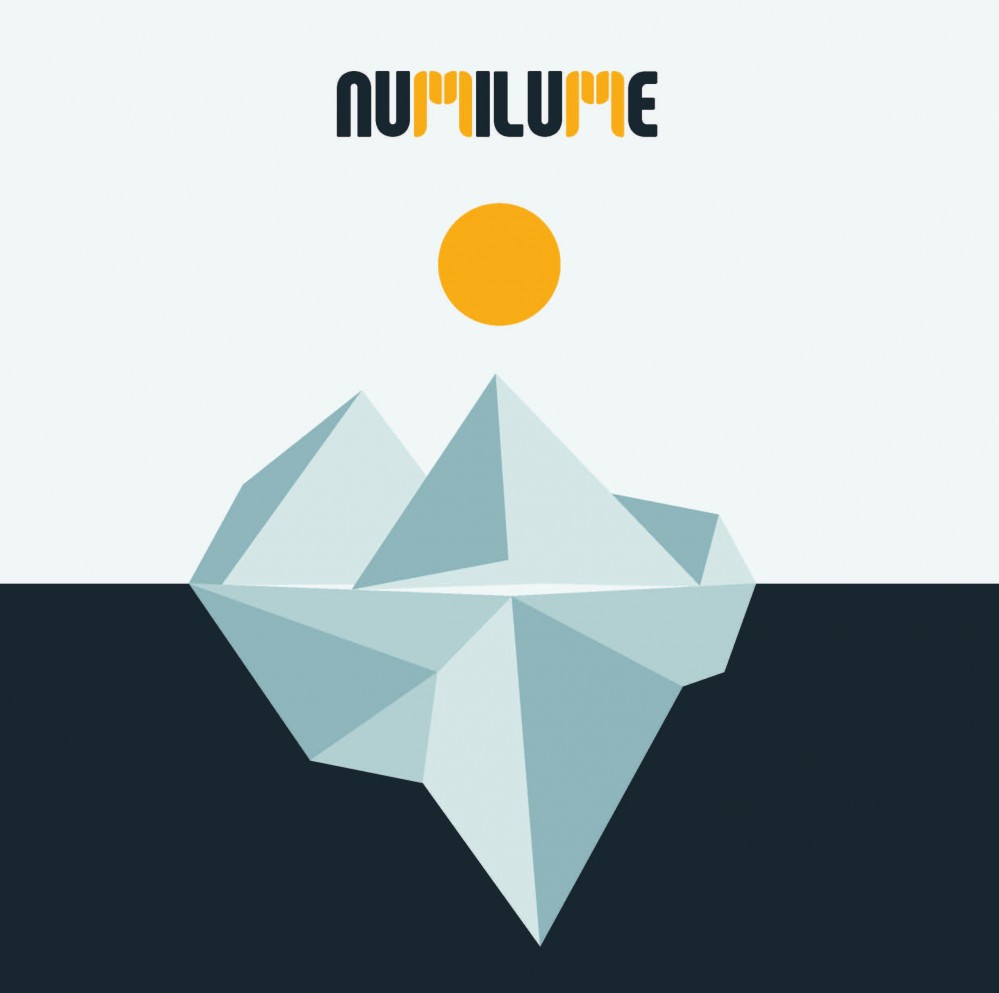 TAGS: