Off With Their Heads annunciano il nuovo album BE GOOD, in uscita il 16 agosto su Epitaph. Qui il video di "Disappear", diretto da Jonah Ray, con la partecipazione del comico Kyle Kinane.
"Tutti gli altri dischi parlavano di depressione e autocommiserazione," dice il frontman Ryan Young. "Questo è meno depresso e parla del fatto che devi accettare il fatto che tu sei dannatamente infelice."
Young e i membri del gruppo – il bassista Robbie Smartwood, il chitarrista John Polydoros, e il nuovo batterista Kyle Manning – si sono rintanati all'Hideaway di Minneapolis per registrare e comporre Be Good, rifinendo il tutto ai Pachyderm Studios, una dimora di metà del secolo dove i Nirvana registrarono In Utero. Young ha prodotto il disco ed è la prima volta che si occupa di produzione. "Non so come suonino i vecchi dischi," dice. "Potevi semplicemente sentire tutta quella stupida merda quando pensavo andasse bene qualsiasi cosa pur di uscire da qui."
L'accettazione forzata è uno dei grandi temi di Be Good, che spesso emerge sotto forma di grida primordiali nello stile tipico del gruff-punk. "Hands up to the sky and shout at the top of your lungs, 'til the floor falls out!" urla Young nella title-track, suonando come una via di mezzo tra uno speaker motivazionale e un terapeuta a muso duro.
Gran parte dell'autocommiserazione che definiva i lavori precedenti è stata limata e adattata. Sono stati gli anno trascorsi a sviluppare una vita a Chicago che hanno dato a Young questa prospettiva leggermente più positiva. "Non stare sulla strada per 250 giorni l'anno, cercare di sviluppare una specie di vita al di fuori degli spettacoli e del bere – ecco, potrebbe sorprendervi dell'effetto che fa."
Se mai c'è stato un tempo di cauto ottimismo per Young, quel tempo è ora. "Il titolo è una risposta a quella domanda su cosa dovresti fare ora che il mondo è così terribile e il clima di questo stupido Pease è così merdoso," dice. "Sii buono, sii rumoroso – a volte è tutto ciò che puoi fare, immagino, per quanto suoni dozzinale."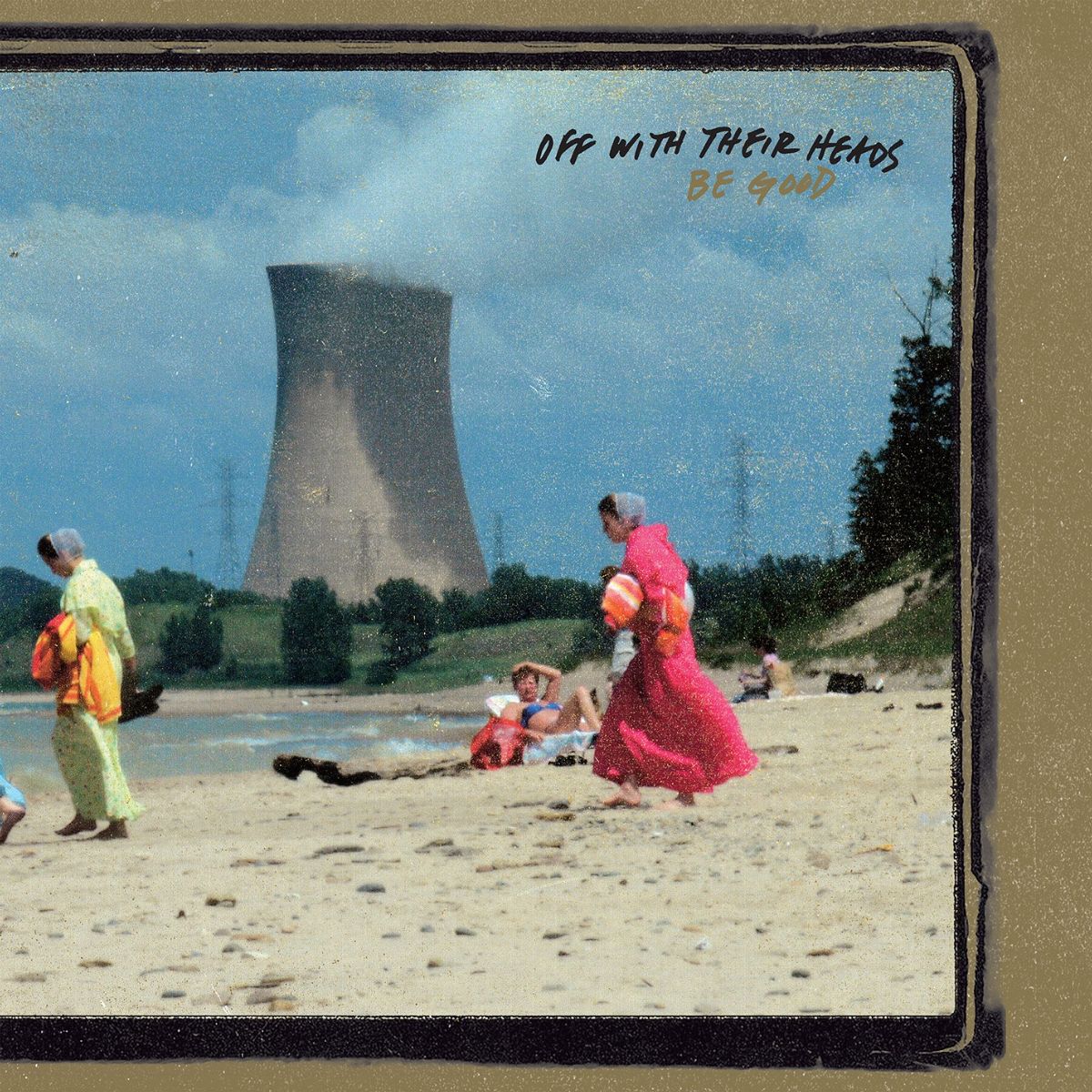 1. Disappear - 3:15
2. Be Good - 3:32
3. You Will Die - 3:11
4. No Love - 2:53
5. Take Me Away - 4:07
6. Tear Me Apart - 2:35
7. Trash It - 3:31
8. Let It All - 2:18
9. Severe Errand - 2:53
10. Locking Eyes - 4:51
11. Death - 2:49
TAGS: