(SANDY) ALEX G annuncia il nuovo album HOUSE OF SUGAR in uscita il 13 settembre su Domino. Guarda qui il video di "Gretel".
(Sandy) Alex G a.k.a. il musicista e cantautore Alex Giannascoli annuncia oggi il nuovo album House of Sugar, il nono per la sua carriera e il terzo su Domino, in uscita il 13 settembre. L'annuncio dell'album è accompagnato dal video per il nuovo singolo "Gretel" diretto da Zev Magasis.
Prima di firmare per la Domino nel 2015, (Sandy) Alex G aveva già guadagnato lo status di culto grazie ai suoi sei album autoprodotti. Adorati dai fan, quei primi album erano circolati tra un piccolo gruppetto di entusiasti. Il seguito di (Sandy) Alex G ha continuato ad espandersi con la pubblicazione di Beach Music nel 2015 e con Rocket del 2017.
Giannascoli ha iniziato a scrivere i brani che poi sarebbero diventati parte di House of Sugar, nell'autunno del 2017. Mentre con gli album precedenti, come Winner del 2011 o DSU del 2014, la musica veniva scritta e registrata velocemente, con questi nuovi brani Giannascoli ha affrontato la fase di registrazione con un approccio maggiormente cauto, focalizzandosi su una raccolta di brani più breve e lavorando su ogni brano con più concentrazione e acutezza di sempre.
Giannascoli ha lavorato con Jacob Portriat (già presente sia in Rocket che in Beach Music) che lo ha aiutato a bilanciare il sound di ogni brano presente in House of Sugar. Per Giannascoli l'album risulta il più meticoloso e coesivo di sempre: una dichiarazione d'intenti artistica che mostra le sue abilità e la voglia di avventurarsi nei suoni che hanno reso i precedenti album unici.
House of Sugar è disponibile su vinile viola con un esclusivo 7", su CD e in digitale.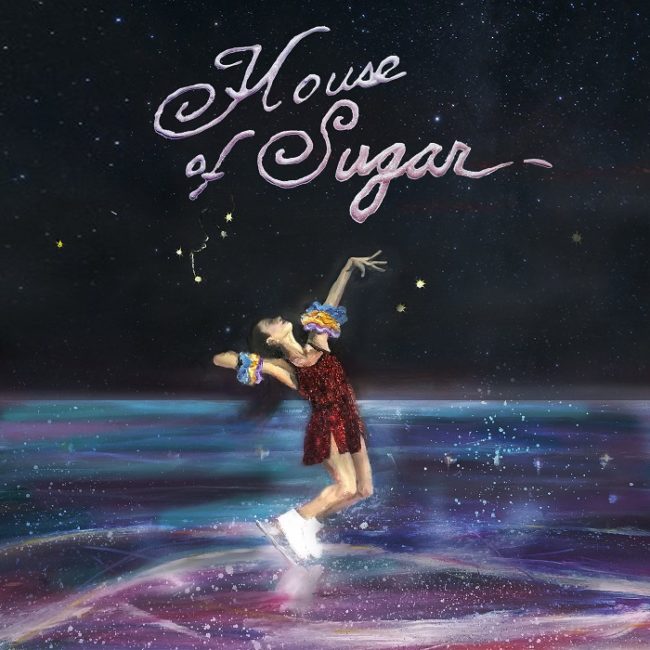 01. Walk Away
02. Hope
03. Southern Sky
04. Gretel
05. Taking
06. Near
07. Project 2
08. Bad Man
09. Sugar
10. In My Arms
11. Cow
12. Crime
13. SugarHouse (Live)
TAGS: