Nel 2017 The Drums pubblicarono l'acclamato Abysmal Thoughts firmando la prima pubblicazione della band come progetto solista di Jonny Pierce. Ora, due anni dopo, The Drums torna con Brutalism, il quinto lavoro in studio coprodotto dallo stesso Pierce, in uscita il 05 aprile su ANTI-, distribuzione Self, e condivide il primo singolo "Body Chemistry", il primo brano scritto per Brutalism e che per Pierce rappresenta le fondamenta dell'album, sia dal punto di vista del suono che da quello dei testi.
"L'anno prima di scrivere questa canzone, stavo affrontando un periodo di depressione. Per contrastarla cercavo in tutti i modi di stare meglio: terapia, cibo sano, una maggiore cura di sé, palestra…Focalizzandomi sulle relazioni positive, ho allontanato quelle meno buone" spiega Pierce. "Mi trovo ancora oppresso dall'ansia e dalla depressione. Questa canzone pone delle domande: questo sentimento triste e noioso è nel mio DNA? È parte del mio bagaglio genetico? Può essere corretto? Sto affrontando i miei demoni più ostinati e mi sono reso conto che affrontare non significa sempre conquistare."
Brutalism è stato scritto e registrato tra la zona nord dello stato di New York e uno studio a Stinson Beach. Dopo un divorzio doloroso e un periodo difficile a Los Angeles, Pierce decise che era tempo di affrontare i suoi demoni e la creazione di questo album è parte del processo. "Ero stanco ed esaurito, partecipavo a mille feste ma in realtà stavo scappando dal dolore. Era una spirale verso il basso." Pierce sapeva che era tempo di fare terapia. "Era una questione di vita o di morte," afferma. Mentre si concentrava sulla sua salute mentale, Brutalism diventava un'estensione della cura di sé, rendendolo il lavoro più onesto e riconoscibile di sempre.
Molto di ciò che c'è in Brutalism è diverso. L'album è definito dalla crescita, dalla trasformazione e dalle domande, ma non fornisce risposte. Ha le radici nella freschezza emotiva, ma i suoi strati sono morbidi, complessi e caldi, pieni di brani pop squisiti che prendono a schiaffi l'ansia, la solitudine e l'insicurezza tramite l'energia e la positività. La decisione di Pierce di dare la priorità alla sua salute e al suo benessere si è chiaramente estesa al modo in cui ha realizzato questo disco. Era più aperto di sempre, lavorando con gli altri alla produzione e alla registrazione. Chris Coady (Beach House, Future Islands, Amen Dunes) ha curato il mix dell'album. Si tratta del primo album di The Drums ad avere un batterista live.
Il pop puro è alla base di Brutalism, con una produzione moderna e una ritrovata tenerezza di Pierce. Nei precedenti lavori dei The Drums, Pierce era pressato nel mantenere il sound innocente e nostalgico di questa indie surf-pop band e ciò non gli ha permesso di esplorare tematiche quali il sesso, l'uso di droghe, i sentimenti oscuri e come si sentiva in quel momento. Abysmal Toughts è stata la prima occasione per farlo. Dal punto di vista lirico, Brutalism è un ulteriore passo in quella direzione, ed è definito dalla vulnerabilità. Ed è per questo che ascoltando Brutalism puoi ballare, piangere e anche ridere.
Gli ultimi anni sono stati ricchi di cambiamenti per Pierce. "Non penso che troverò mai me stesso," ha affermato. "Non penso che le persone lo facciano. Non penso che ci sia un giorno in cui ti svegli e vai, ora so chi sono. Il miglior modo per essere un artista è quello di prendersi un dannato momento, stare fermi e ascoltare ciò di cui si ha bisogno." È stato un anno di crescita per lui, ma di crescita verso cosa? "Sinceramente non lo so, e va bene così."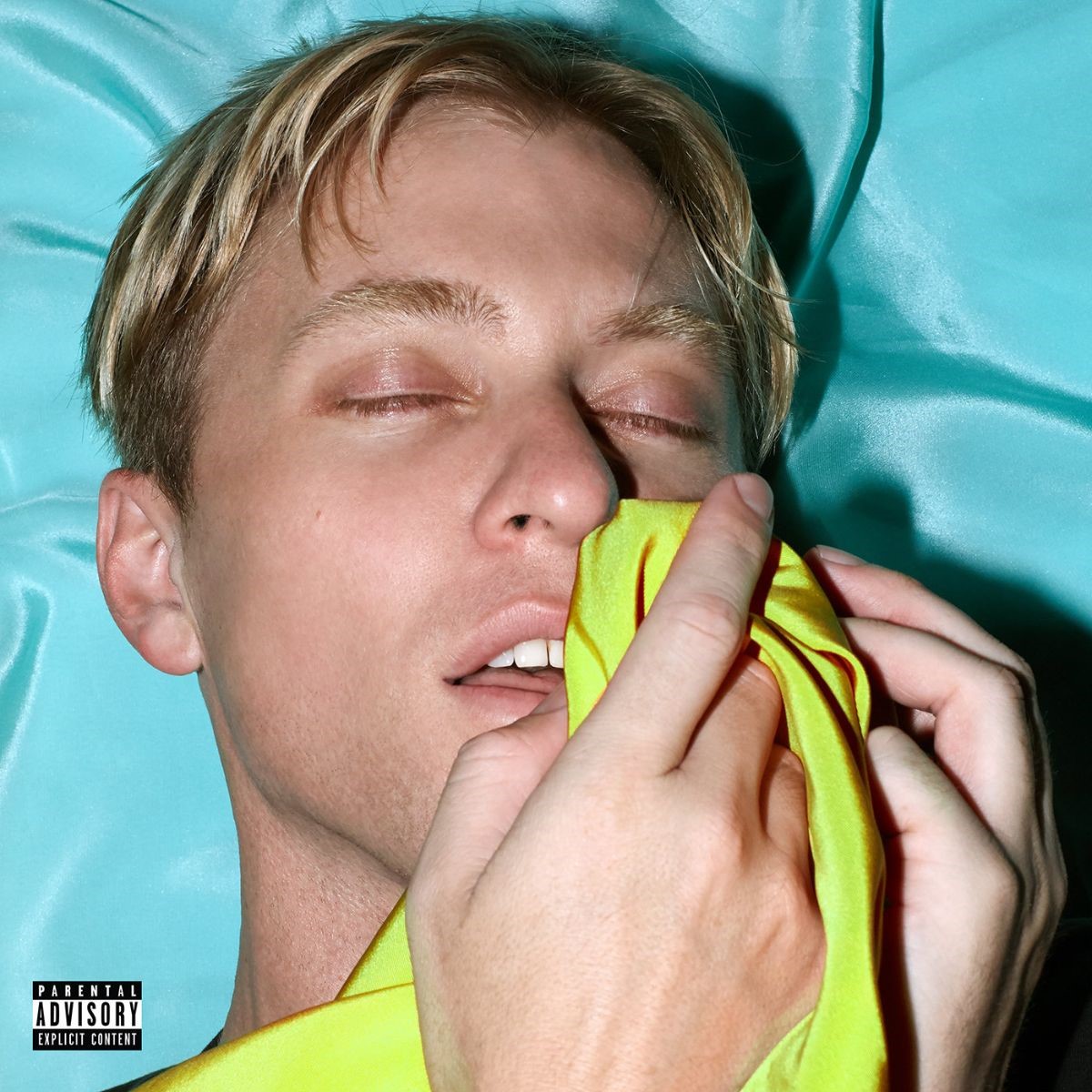 1. Pretty Cloud
2. Body Chemistry
3. 626 Bedford Avenue
4. Brutalism
5. Loner
6. I Wanna Go Back
7. Kiss It Away
8. My Jasp
9. Blip Of Joy