Thom Yorke annuncia il tour europeo. Una data in Italia.
Thom Yorke annuncia oggi una serie di date in Europa e nel Regno Unito tra giugno e luglio 2020 per Tomorrow's Modern Boxes, entità costituita da Thom, Nigel Godrich e l'artista Tarik Barri. Il tour prevede diverse tappe nel Regno Unito a giugno, tra cui due all'Eventim Apollo di Londra, prima di proseguire nel resto d'Europa a luglio.
I Tomorrow's Modern Boxes, trio composto da Thom, Nigel Godrich e Tarik, porteranno sul palco brani che ripercorrono la carriera di Thom, estratti da lavori come The Eraser, Tomorrow's Modern Boxes, Amok degli Atoms For Peace, Suspiria e il più recente ANIMA.
ANIMA è stato pubblicato il 27 giugno e accompagnato da un cortometraggio diretto da Paul Thomas Anderson intitolato anch'esso ANIMA e disponibile in esclusiva su Netflix. Sia l'album sia il cortometraggio (che presenta tre dei brani dell'album) sono stati molto acclamati dalla critica. The Telegraph, nella recensione che gli ha attribuito 5 stelle, lo ha proclamato come una "cupa rapsodia distopica su cui ballare", Sunday Times Culture, nella cover story con Thom protagonista, lo ha dichiarato "meraviglioso" e NME lo ha definito "un sogno febbrile abilmente prodotto sottoforma di album".
L'album contiene numerosi brani presentati dal vivo nel corso del tour per Tomorrow's Modern Boxes di Thom Yorke, Nigel Godrich e Tarik Barri. ANIMA è stato scritto da Yorke, prodotto da Godrich e vede la partecipazione della London Contemporary Orchestra in tutti i brani presenti nell'album.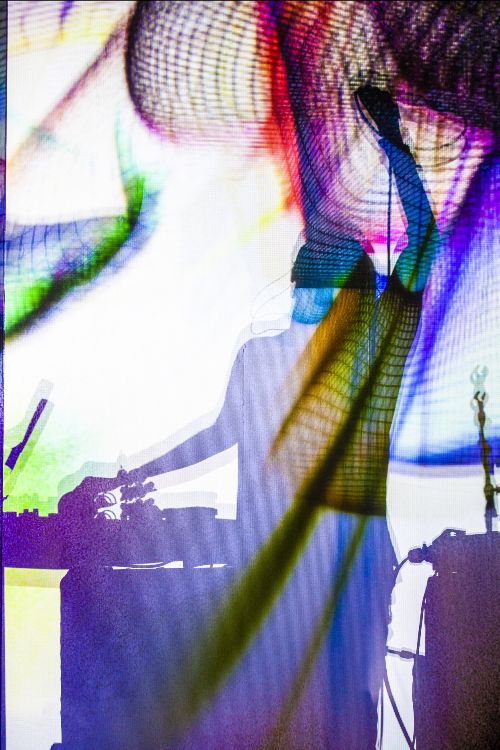 TAGS: