DOG IN THE SNOW annuncia l'album di debutto VANISHING LANDS, in uscita il 15 novembre su Bella Union. Guarda il video di "Dark".
Bella Union presenta Dog In The Snow, moniker di Helen Ganya Brown, artista di stanza a Brighton. Il suo album di debutto Vanishing Lands sarà pubblicato dalla label il 15 novembre. Una raccolta di canzoni imponente, tormentata e luminosa negli spazi più bui tra dream-pop, art rock e elettronica, elevata da melodie euforiche, voci incantevoli e testi avvincenti.
Dog In The Snow ha condiviso anche un sorprendente video in b/n della traccia "Dark", diretto da Jay Bartlett. "In apparenza 'Dark' suona inquietante, ma nel contesto dell'album è chiaro che si tratta di un brano esultante. Una celebrazione dell'accettazione delle regole della Natura; devi allinearti a ciò che la vita di lancia. Con questo video volevamo essere il più vicino possibile alla Natura. Nascondere la bellezza dell'Inghilterra in sequenza apparentemente macabre e, da quello, creare composizioni come fotografie a sé stanti."
Vanishing Lands è stato inizialmente creato a casa di Brown a Brighton prima che il co-produttore Rob Flynn la aiutasse ad aggiungere mutevoli strati di colore impressionista, dagli accordi minacciosi che aprono "Light" ai vortici vocali che chiudono "Dark". Brown ha scritto 8 delle 10 canzoni in una sorta di incantesimo durato tre settimane dopo un periodo di "sogni strani", come lei stessa ricorda: "Sogni in bianco e nero. Mi trovavo in un paese di sogni e ho scoperto che stava per essere distrutto. Ho scelto Vanishing Lands come titolo dell'album perché suonava adeguatamente desolato e dava alle canzoni un senso di coesione."
I temi delle due tracce più vecchie si adattano perfettamente allo scenario del "mondo in rovina". "Icaria" prende il nome da una società utopica fondata nel 1840 da un socialista francese e che sopravvisse solo 50 anni. "Gold" fa riferimento alla corsa all'oro americana, quando le persone cercavano una vita migliore ma in realtà crearono la catastrofe.
Nata da madre tailandese e padre scozzese, Brown è cresciuta a Singapore dai cinque ai diciotto anni, quando è tornata nel Regno Unito, stabilendosi a Brighton. Imparando a suonare la chitarra e a utilizzare il software Garageband per costruire le proprie composizioni, ha assorbito influenze molto diverse: Sufjan Stevens, Scott Walker, David Lynch, Clint Mansell e Brian Eno: universi meditabondi, profondi e cinematografici attraverso i quali Brown poteva fuggire dalla propria natura timida. Poi è uscita, sia come solista sia come cantante e musicista nella versione live dei Lost Horizons, il collettivo co-fondato da Simon Raymonde, il boss di Bella Union.
Brown cita inoltre influenze letterarie e visive. Il capolavoro di Ingmar Bergman Il Settimo Sigillo, e le litografie in bianco e nero di David Lynch hanno avuto un profondo impatto sull'estetica desolata di Vanishing Lands e sull'artwork di copertina. Meno evidente questa volta il "frammentato senso di identità, da razza mista" di Singapore e della stessa Brown, che era alla base dell'album di debutto Consume Me. il nome Dog In The Snow deriva dal romanzo iconico di Kafka Il Processo: "Sembrava rappresentare la liberazione in una situazione di oppressione," spiega l'artista. "Stavo cercando di pensare a qualcosa con uno spazio creativo illimitato che non si sentisse ostacolato in alcun modo."
Le traversie dell'individuo maltrattato dal sistema politico riecheggiano nelle figure nere incappucciate che appaiono nelle immagini dell'album, incluso il video che Brown ha realizzato per il fragile highlight "Roses". La sua ispirazione è stata una foto di rifugiati in mare, i volti nascosti, disperati in fuga dalla loro terra in rovina. Ma la destinazione fornirà conforto o altra e più grande rovina? "Non è d'aiuto non essere accoglienti," dice Brown. "È stata l'esperienza di mia madre quando arrivò in Thailandia."
Il tema principale dell'album è incentrato anche sulla rovina ambientale. "Fall Empire" si apre e si chiude con un avvertimento: "If we did dig precious things from the land, we will invite disaster", frase che Brown ascoltò nel rivoluzionario documentario del 1982 Koyaanisqatsi. Dato il percorso che l'umanità ha intrapreso, non c'è da stupirsi che i sogni di Brown preconizzino la fine dei tempi.
Tuttavia, sente che il brano finale di Vanishing Lands, "Dark", è "la canzone più ottimista dell'album. Come se mi stessi svegliando da questa terra dei sogni e trovassi la libertà. Perché le cose cambiano. Dobbiamo sperare che le cose migliorino."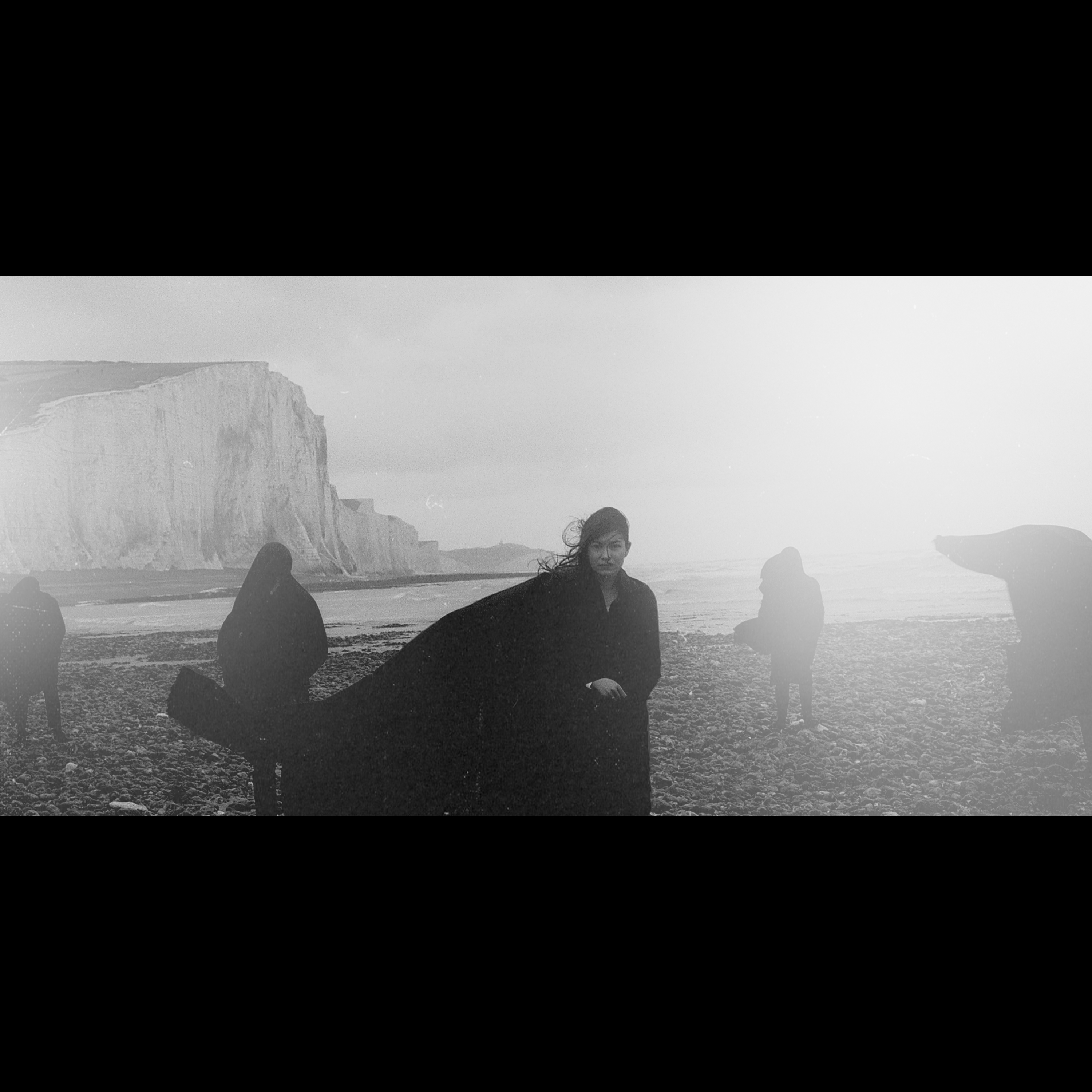 1. Light
2. Bloom
3. Dual Terror
4. Monochrome
5. This Only City
6. Icaria
7. Gold
8. Roses
9. Fall Empire
10. Dark
TAGS: