THE MENZINGERS annunciano il nuovo album HELLO EXILE, in uscita il 4 ottobre su Epitaph. Guarda il video del nuovo singolo "Anna".
L'album arriva dopo l'acclamatissimo After The Party del 2017, che ha debuttato al diciannovesimo posto nella classifica di Billboard Top Current Albums e al numero 67 nella Top 200. Nel realizzare il disco, la band ha nuovamente unito le forze col produttore Will Yip (Mannequin Pussy, Quicksand), trascorrendo sei settimane a registrare nello Studio 4 ai Conshohocken, di proprietà dello stesso Yip. "È il periodo di tempo più lungo passato a lavorare assieme a Will," osserva il cantante Greg Barnett. "Volevamo assicurarci che queste storie non si perdessero nella musica."
La band ha anche pubblicato il video del primo singolo "Anna", traccia nella quale The Menzingers conducono il loro incisivo songwriting sui temi dell'amore e del romanticismo, esplorando le glorie e i fallimenti delle relazioni umane. Pezzo malinconico di jangle-pop, "Anna" dipinge un ritratto di nostalgia amorosa, con tanto di ricordi sognanti di danze in cucina ubriachi di vino.
Su Hello Exile, The Menzingers portano la loro narrazione lirica a un livello completamente nuovo e condividono le loro riflessioni sui momenti del passato e del presente: i casini al liceo, relazioni tormentate, l'invecchiamento e l'alcol e la noia della politica. Con la band che raggiunge una profonda intimità messa a nudo su tutto il disco, Hello Exile emerge come il loro lavoro più emotivo di sempre.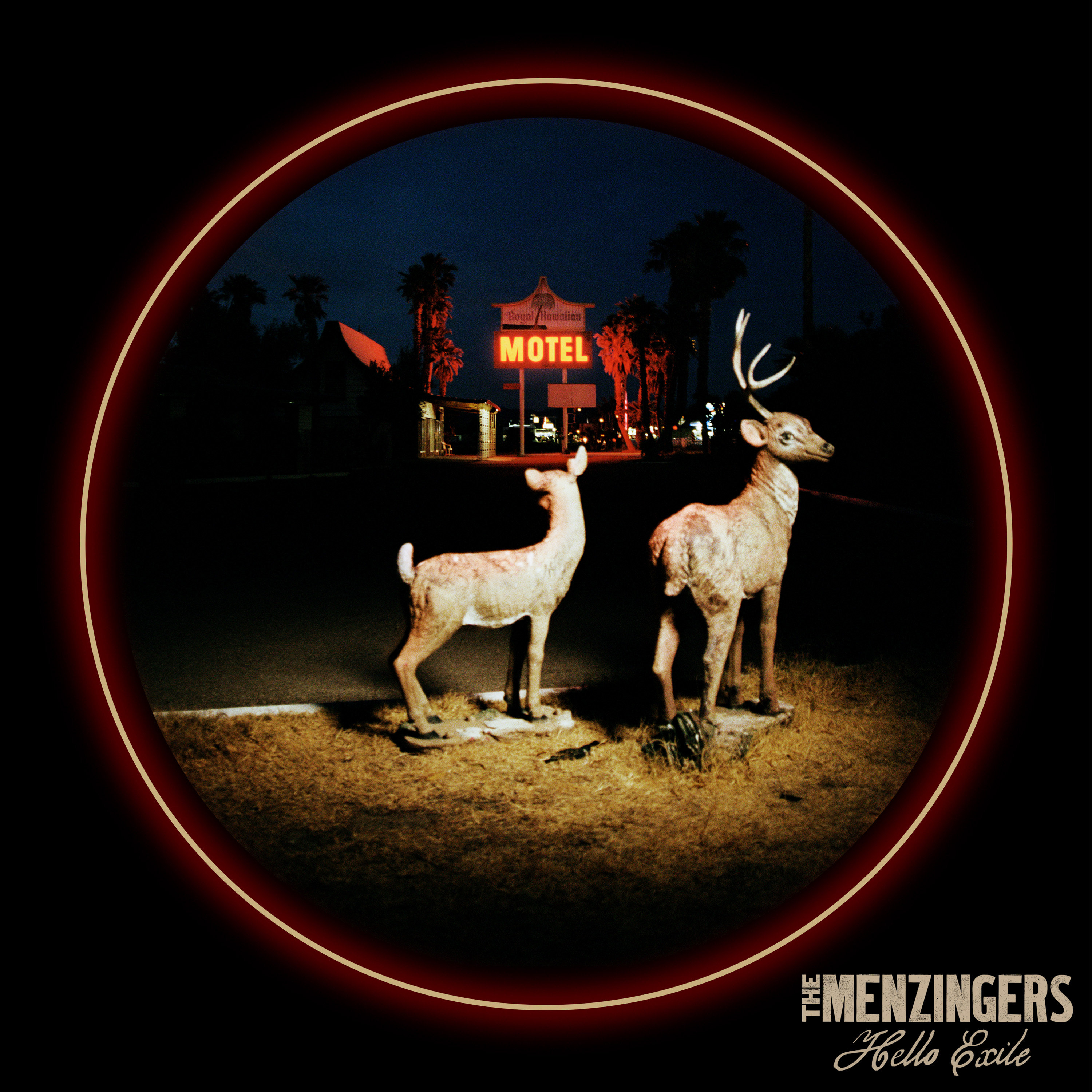 1. America (You're Freaking Me Out)
2. Anna
3. High School Friend
4. Last to Know
5. Strangers Forever
6. Hello Exile
7. Portland
8. Strain Your Memory
9. I Can't Stop Drinking
10. Strawberry Mansion
11. London Drugs
12. Farwell Youth
TAGS: