Uscirà il 23 agosto in formato 7'' "Bring Me The Head Of Yukio Mishima", il nuovo singolo in edizione limitata di The Snivelling Shits per Damaged Goods Records.
"The UK, the country that bought us Johnny Rotten, Sid Vicious and The Snivelling Shits."
Stephen King (Danse Macabre)
Il 15 dicembre 2018 The Snivelling Shits hanno suonato il loro primo concerto in oltre 40 anni, in supporto a Johnny Moped, leggenda di Croydon, al Lexington di Londra.
Il 2 agosto faranno un'apparizione al Blackpool Rebellion Festival e celebreranno l'occasione con l'uscita di un singolo contenente le versioni in studio mai ascoltate di "Bring Me The Head Of Yukio Mishima" e "Et Moi, Et Moi, Et Moi".
Formati nel 1977 da tre giornalisti di SOUNDS - Giovanni Dadomo (voce), Peter Makowski (chitarra) e Dave Fudger (chitarra), la band registrò alcune canzoni sotto la guida, in produzione, di Ed Hollis (Eddie & The Hot Rods) con contributi dei membri degli Hot Rods Sniff'n'The Tears, Ratbites From Hell, DJ Scratchy e il leggendario produttore Steve Lillywhite.
Il frontman Giovanni Dadomo è tristemente morto nel 1997 ma i suoi versi taglienti e la sua voce viscerale si possono ascoltare su questo nuovo singolo.
"Bring Me The Head Of Yukio Mishima" celebra la vita e la morte dell'attore/modello/poeta/regista e nazionalista Yukio Mishima, che formo la Tatenokai, una propria milizia privata, e dopo un colpo di stato fallito si suicidò.
"Et Moi, Et Moi, Et Moi" fu originariamente un successo per l'iconico cantante/attore francese Jacques Dutronc nel 1966.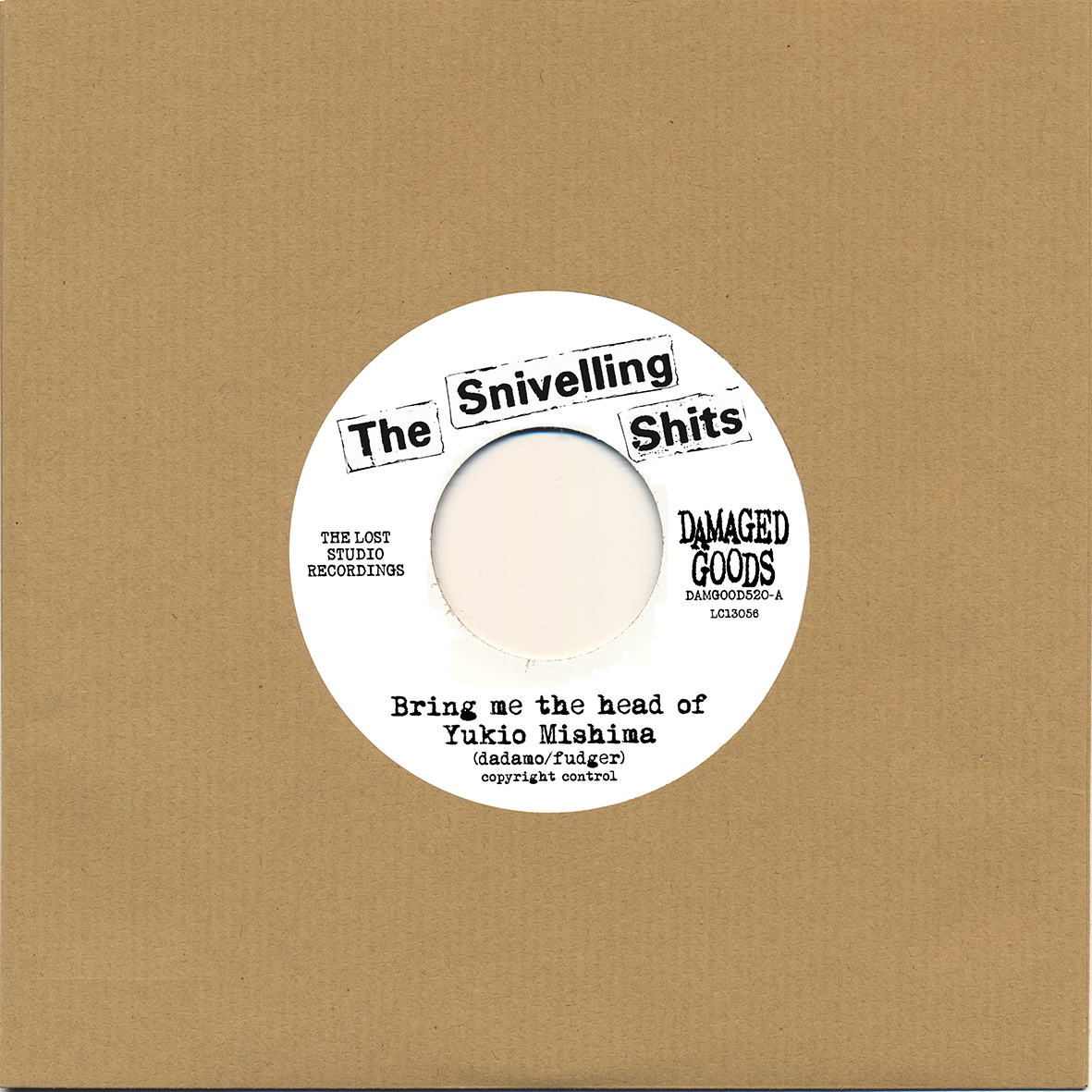 TAGS: