THE WHITE BUFFALO - ON THE WIDOW'S WALK è il nuovo album del cantautore americano Jake Smith in uscita il 17 aprile su Snakefarm Records. Guarda il lyric video per il nuovo singolo "The Rapture". DATA UNICA IN ITALIA 27 aprile - Alcatraz, Milano
On The Widow's Walk è il titolo del nuovo album di The White Buffalo, nome d'arte di Jake Smith, cantautore e chitarrista americano nominato agli Emmy, la cui meravigliosa voce – un baritone solenne dal timbro vibrante – sembra essere alimentato da una verità più grande. On The Widow's Walk è disponibile dal 17 aprile su Snakefarm Records, distribuzione Universal.
Della mezza dozzina di album pubblicati fino ad ora sotto lo pseudonimo di The White Buffalo, quest'ultimo lavoro – una collezione di esperienze oscure prodotte da Shooter Jennings, presente anche al piano e alle tastiere – è particolarmente collaborativo e organico, il più robusto dal punto di vista sonoro.

On The Widow's Walk è disponibile per il pre-ordine QUI e marca l'inizio della collaborazione mondiale con Snakefarm Records, una giovane etichetta sotto Universal Music Group specializzata in country, rock, blues e Americana.

Originario dell'Oregon, Smith è sempre riuscito intenzionalmente ad aggirare i generi, toccando diversi stili – dall'Americana, al punk, dal folk meditabondo al rock 'n' roll più scatenato – mantenendo uno stile forte e distintivo. I suoi testi e la sua abilità oratoria spontanea sono il cuore pulsante della sua musica, e donano ai brani – essenzialmente brevi film – un aspetto cinematografico e artigianale, proprio come in On The Window's Walk.

"Sono rimasto sbalordito dalla voce e dal lirismo di Jake," afferma Shooter. "È stato intimidatorio. Ma è stato molto bello trovare l'ispirazione insieme. Jake è uno dei migliori in circolazione. Sono onorato di aver collaborato a questo album con lui e la sua band. Mi hanno accolto tra loro e abbiamo fatto dell'ottima musica insieme. Lunga vita alla Jelly Crew!"

La 'Jelly Crew' in questione è formata dal batterista Matt Lynott e dal bassista Christopher Hoffee, autore anche di molti riff di chitarra. L'album è stato registrato in presa diretta utilizzando violino e pedal steel.

Con una storia eclettica dietro al suo illustre nome, Shooter non è un tipo che va sul sicuro; si contorna di talenti diversi fra loro, e la sua collaborazione con The White Buffalo ha prodotto un lavoro spirituale e semplice, che rappresenta perfettamente l'artista.

Ad un certo punto Jake considerò l'idea di fare un concept album, ma non voleva escludere brani ben riusciti solo perchè non centravano con un concept specifico; in On The Window's Walk l'acqua e l'oceano stanno alla base dell'album, ma non sono tematiche dominanti. Ne sono un esempio perfetto 'Sycamore', 'River Of Love And Loss' e la title track: questo aspetto è presente anche sulla copertina che vede Smith ritratto da Jack Browning.

Altre tematiche affrontate nel disco sono vivere il momento ('Problem Solution' / 'No History'), l'avanzata inarrestabile della tecnologia ('Cursive'), la forza casuale di madre natura ('Faster Than Fire'), e ciò che succede quando il senso etico esce fuori controllo ('The Rapture', ma anche il primo singolo e il lyric video che lo accompagna).

"Si tratta di un racconto primitivo e contorto di una sete spietata di sangue," spiega Smith. "Con The Rapture volevo cancellare i confini tra animale e uomo, per creare una tensione tra controllo morale e cattiveria sfrenata.

"Stavamo guidando in questa cittadina portuale sulla East Coast e chiesi perché ci fossero dei balconi sui tetti degli edifici," ricorda Smith. "Matt mi spiegò che le mogli dei marinai camminavano avanti e indietro sui tetti, desiderando il ritorno dei loro mariti. C'è così tanto romanticismo in tutto ciò, e la possibilità che cose terribili e drammatiche possano accadere."

"Quello che ho cercato di fare con questo album è rappresentare una gamma più ampia di emozioni. Ci sono momenti oscuri, momenti più felici, momenti messi in discussione. Inoltre amo mettere un po' di confusione nelle mie canzoni, elemento che penso sia molto umano."

On The Widow's Walk è la dichiarazione coinvolgente e senza trucchi di un artista la cui attività musicale lo ha visto crescere a dismisura, suonando per milioni di fan in tutto il mondo, raggiungendo 200 milioni di stream e guadagnandosi la presenza nella Top 10 della TV /Film Chart per il 2019.
Nel mese di aprile The White Buffalo sarà in tour in Europa e Regno Unito. Il 27 aprile suonerà all'Alcatraz di Milano per la sua unica data in Italia.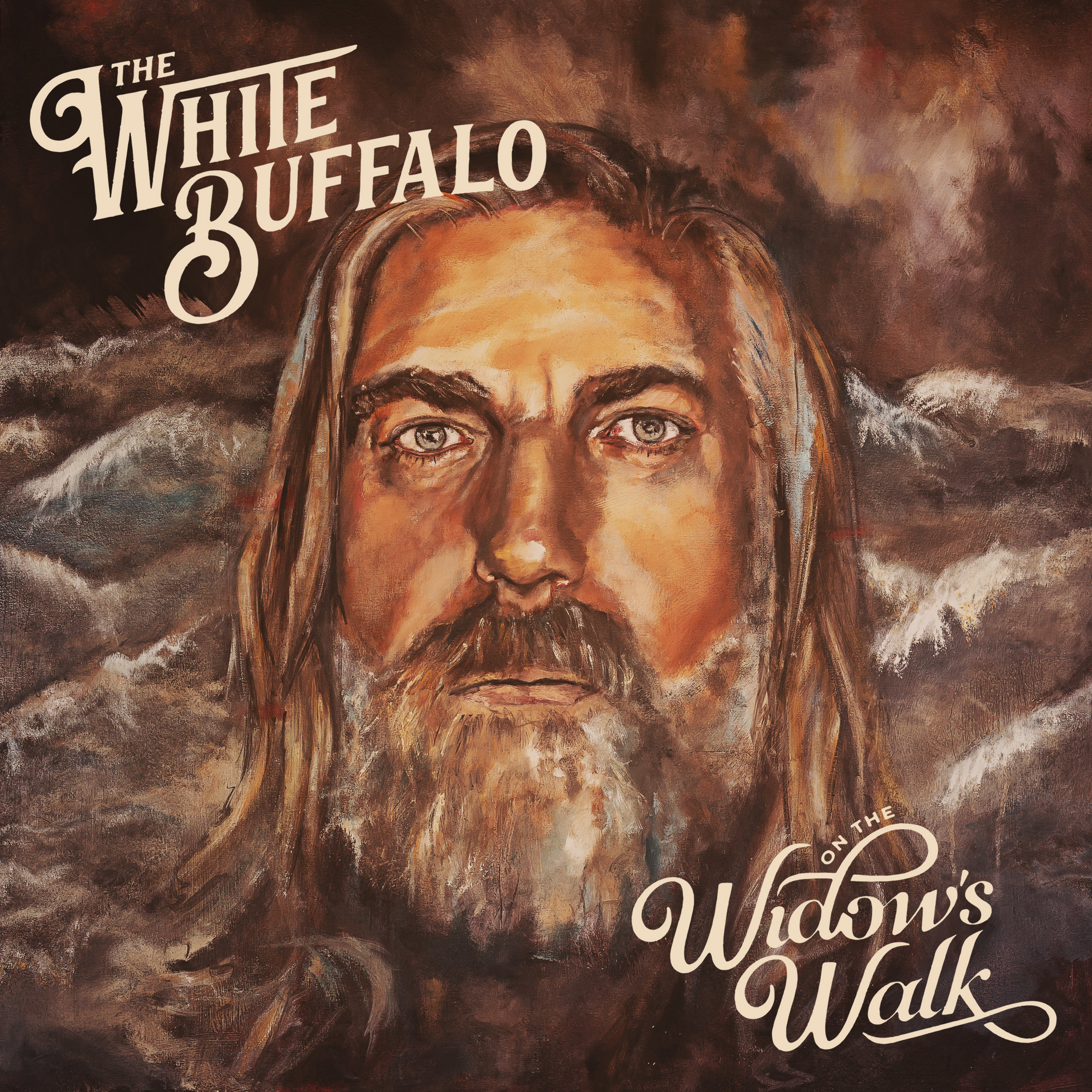 Problem Solution
The Drifter
No History
Sycamore
Come On Shorty
Cursive
Faster Than Fire
Widow's Walk
River Of Love And Loss
The Rapture
I Don't Know A Thing About Love
TAGS: