Jaakko Eino Kalevi annuncia il mini-album Dissolution in uscita il 22 novembre e condivide il video per la title track "Dissolution".
Jaakko Eino Kalevi, l'esploratore dello psycho-pop finlandese, ritorna con un nuovo mini album dal titolo Disssolution, che uscirà il 22 novembre tramite Weird World.
Non è mai stato uno che si ripete e queste sette nuove canzoni formano una scintillante costellazione nell'universo di Kalevi, esplorando le implicazioni cosmiche di una vita ben vissuta.
Sulla traccia che condivide come primo singolo, Jaakko fa squadra con Yu-Ching Huang, cantante taiwanese di base a Berlino; mentre canta nella sua lingua madre, lei risponde: "I won't make contact / I enter the limit state".
A proposito del video, il regista Kevin Luna afferma: "Il concept era abbastanza minimale inizialmente: un uomo non riesce a smettere di ballare nella città di Las Vegas. I dettagli si sono messi a posto da lì. C'è una logica da sogno nel flusso di questo video e credo che Las Vegas sia una città piuttosto adatta ai sogni se riesci a fare qualche passo indietro dallo spettacolo. Volevo mostrare come il deserto, i sobborghi e lo strip si uniscano per formare questo posto che sembra l'apice di una sorta di allucinazione collettiva. Un sogno che abbiamo costretto alla realtà, dal quale non riusciamo più a svegliarci."
Se l'album Out Of Touch dell'anno scorso ci consegnava un Jaakko Eino Kalevi molto riflessivo, su Dissolution lo troviamo curioso e impegnato, a caccia di significati in un disco che contiene molto funk, electro per l'allineamento dei chakra e ballate spaziali rococò. "Proprio come una goccia d'inchiostro si dissolve in un bicchier d'acqua, si dice che la vita sulla Terra sia iniziata in questo modo," dice Jakko, che ha scritto e prodotto le canzoni tra Berlino e Helsinki. "È impossibile trasformarsi di nuovo in quella goccia. La vita sulla Terra è un mistero – è una storia di dissoluzione."
Dissolution ha anche un altro significato e queste sono senz'altro le tracce più bizzarre che Jaakko abbia composto fino ad oggi, comprese altre due canzoni dove Yu-Ching presta la propria voce.
Jaakko Eino Kalevi sarà in tournée in Europa entro la fine dell'anno.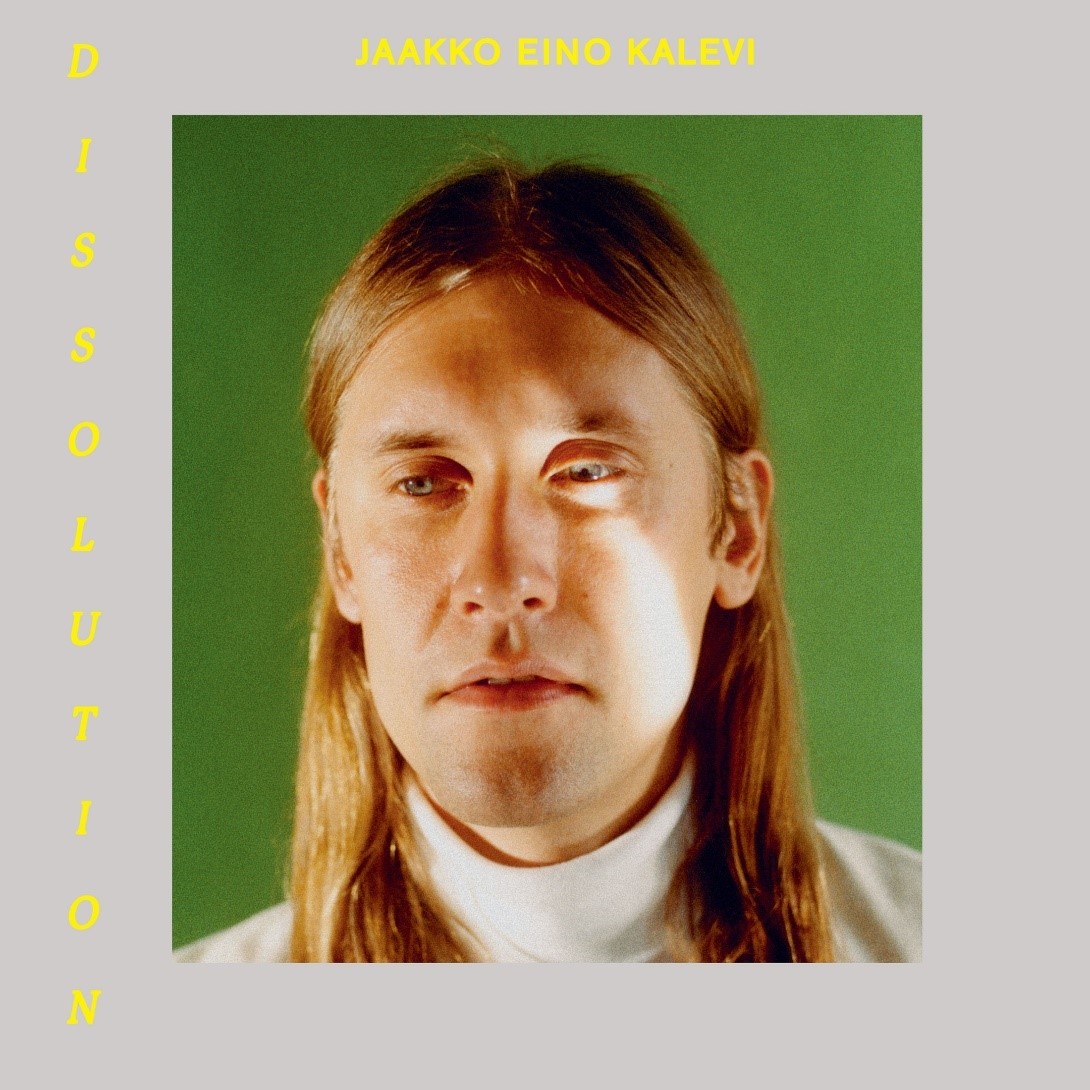 Dissolution
I Am Looking Forward
Uutiset
The Source of the Absolute Knowledge
The Search
Conceptual Mediterranean (Part 2)
TAGS: