BROEN condividono il nuovo singolo "Strings", tratto dal secondo album DO YOU SEE THE FALLING LEAVES? disponibile in digitale dal 18 ottobre su Bella Union [PIAS].
Parlando del nuovo singolo, la band afferma: "Parla di quando la vita va avanti senza di te, ma tu sei proprio nel mezzo di essa. Ed è difficile distinguere quello che accade. Senti che tutto si fonde e si confonde. E il flusso ti porta alla deriva. Non sai quali sono i tuoi sogni e cosa vuoi, non sai nemmeno più distinguere tra sogno e realtà. L'unica cosa vera è la natura, di cui sei sempre parte."
I Broen tornano con gli occhi bene aperti su nuove vedute. Nel 2017, il quintetto norvegese di pop sperimentale ha portato esuberanti riserve di intelligenza, positività e calda comunanza al trambusto mondiale di jazz, funk, psichedelia, elettronica e hip-hop con il debutto I Love Art.
Do You See the Falling Leaves? estende la visione del suo predecessore così come espande la sua brillante e generosa visione del mondo aprendo la porta a metodi di composizione consapevoli, freschi e pieni di inventiva, impegnandosi e connettendosi con la natura, con gli altri, con il proprio potenziale.
Come spiega Anja Lauvdal (synths, piano): trovare modi per connettersi è il tema centrale. Anche se la poesia minimalista classica di EE Cummings 'l(a' non fosse un'influenza diretta, l'uso di una foglia che cade per simboleggiare la solitudine ha toccato profondamente le corde interiori di Anja. "Ho pensato che fosse un bellissimo commento al titolo/tema del disco. Le persone possono usarsi a vicenda e possono usare la natura per sentirsi connesse anziché sole. L'opposto della solitudine è forse il sentirsi connessi – come individui – ma anche connessi al mondo. In un certo senso, 'vedi le foglie che cadono' (do you see falling leaves) significa anche 'vedi le persone sole?', e che puoi aprire gli occhi e allungare una mano."
E gli occhi dei Broen sono taglienti, acuminati fin dall'iniziale "Where Is Passion", dove la cantante Marianna Røe chiede "Where is history… peace… love hiding?" su increspature amniotiche di pianoforte ed effetti vari. Quando rispunta in superficie per cercare "passione, complessità, dualità, singolarità" e altro ancora, la canzone si fa funky e giocosa per cercare la vita assieme a lei. Come un prog-pop soleggiato in missione, la radiosa title-track cerca di definire il vero impegno – piuttosto che la semplice distrazione – su fluidi fondali di synth, in costante mutamento melodico assieme alle esplorazioni liriche.
Altrove, i Broen abbinano il significato al metodo con pugni freschi e uno scopo ben mirato. L'urgenza pop-funk di "Dorian Grays" rispecchia l'incoraggiamento a vivere nel presente, e mentre "Never Was" vive nel suo delicato momento introspettivo, l'esplosiva "Lines" lancia il richiamo ad abbracciare la possibilità.
Per preparare l'album, la band ha fatto un po' di brainstorming sui temi. "Volevamo che avesse un messaggio positivo," spiega Marianna, "ma alcune canzoni hanno finito con l'essere più aggressive che positive. Questo perché volevamo esplorare che cosa significa essere umani in questo mondo e in una società capitalista, e anche l'aspetto storico della cosa. Perché continuiamo a fare gli stessi errori? Volevamo anche parlare della Natura. Alcune canzoni usano le immagini della natura come metafore ma volevamo anche entrare direttamente in relazione con la natura stessa."
Nel frattempo, Røe (voce), Lauvdal (synths, piano), Heida Karine Johannesdottir (tuba), Hans Hulbækmo (batteria) and Lars Ove Stene Fossheim (chitarre) hanno approfondito la loro relazione collaborativa. La strumentazione è più "nuda", dice Lars Ove, del solito. La tuba di Heida non è trattata, Anja suona di più il piano. Le novità includono una chitarra-synth e il sax dell'ospite Signe Emmeluth. Le canzoni si sono sviluppate in studio, ribaltando la tendenza dei Broen ad esplorarle dal vivo prima di inciderle. "Poiché abbiamo così tante grandi possibilità all'interno di questa band," spiega Anja, "proviamo a sfidarci a vicenda tutto il tempo per trovare altri modi pensare."
Questo può assumere talvolta la forma di navigare "in una grande scodella piena di zuppa d'influenze", dice Lars Ove, che cita Laurie Anderson, Portishead, Mahmoud Ahmed, Neil Young, Mariah Carey, TLC, mentre Marianna aggiunge Destiny's Child e Joy Division.
Soprattutto i Broen hanno a che fare con la distinzione. E possono fare la differenza.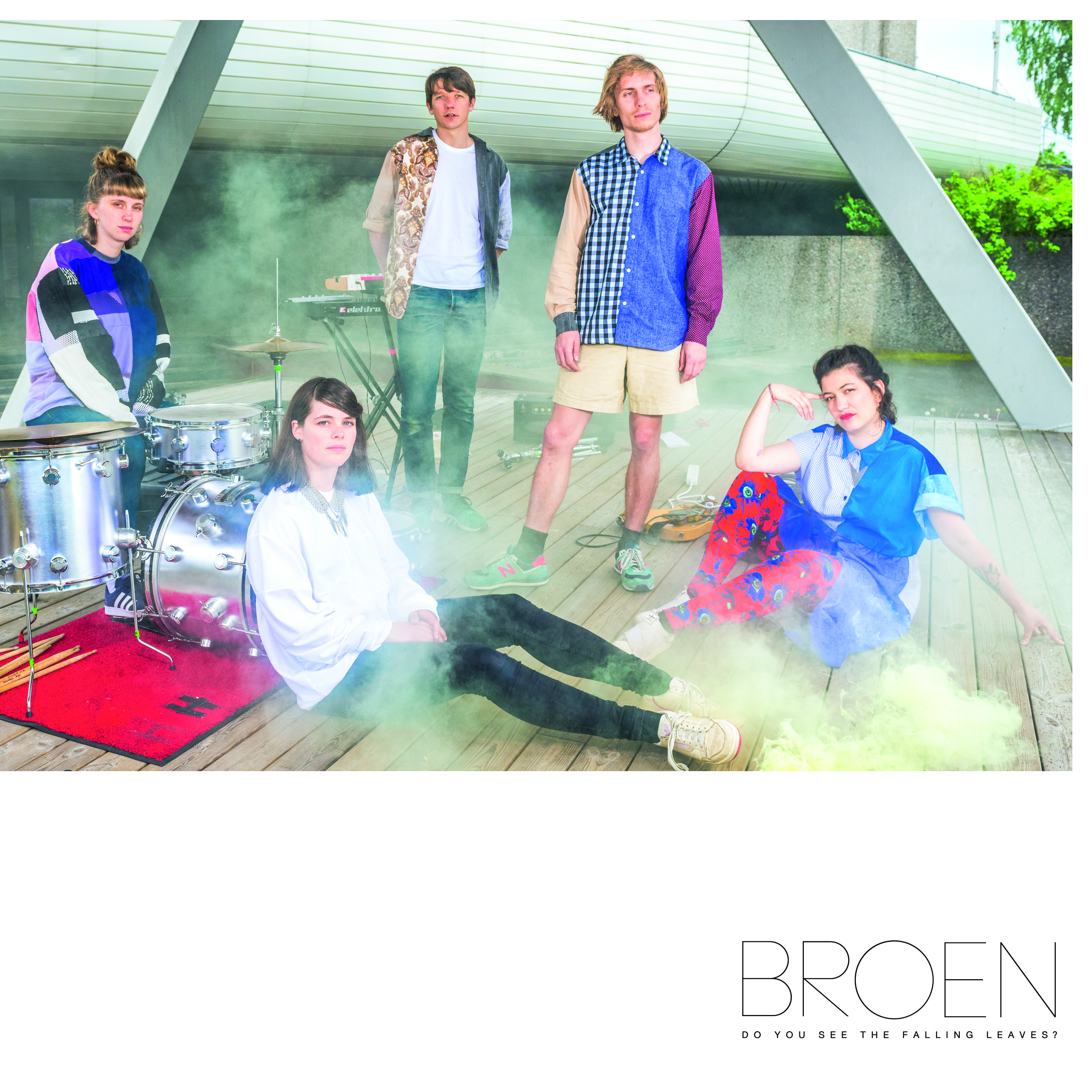 TAGS: