I Circa Waves annunciano il loro nuovo album What's It Like Over There? in uscita il 05 aprile su Prolifica Inc./[PIAS]. DATA UNICA IN ITALIA: 12 febbraio 2019 - Fabrique, Milano Op. act for The Wombats.
Registrato in un solo mese con il produttore Alan Moulder (Foals, The Killers), What's It Like Over There? è un album creativo e libero. Fonde il fremito viscerale del rock con un ottimo sound pop. Le tematiche di tedio moderno, fragilità emotiva e tutti i lati positivi e negativi di una relazione rendono questo album perfetto per i giorni nostri.
Se "Movies" sarà apprezzato dai fan di lunga data, "Sorry I'm Yours" e "Be Somebody Good" vedono i Circa Waves sperimentare con un nuovo sound che sorprenderà e piacerà in egual misura.
What's It Like Over There? riesce a oltrepassare i generi e le etichette , ma ciò che rimane costante è l'abilità della band di creare musica contagiosa che li porterà nell'Olimpo della musica inglese.
Parlando del nuovo album, il frontman Shudall e il chitarrista Joe Falconer affermano, "Volevamo iniziare a vederci meno in quei ruoli fissi sfumando i contorni." Shudall continua, "Sto veramente entrando in quel mood di 'lascia che la canzone sia la migliore che possa essere', allontanandomi dalle limitazioni del 'siamo una rock band'. Volevamo essere il più grandi, il più potenti, il più cinematografici possibili. Essere completamente aperto ad utilizzare qualsiasi cosa tu voglia, è davvero emozionante."
È un altro passo avanti, una nuova magica configurazione del loro DNA, un'unione di profondità emotiva e cantautorato complesso. I Circa Waves hanno fatto loro la teoria per cui possono fare ciò che vogliono e farla franca. I risultati sono sbalorditivi.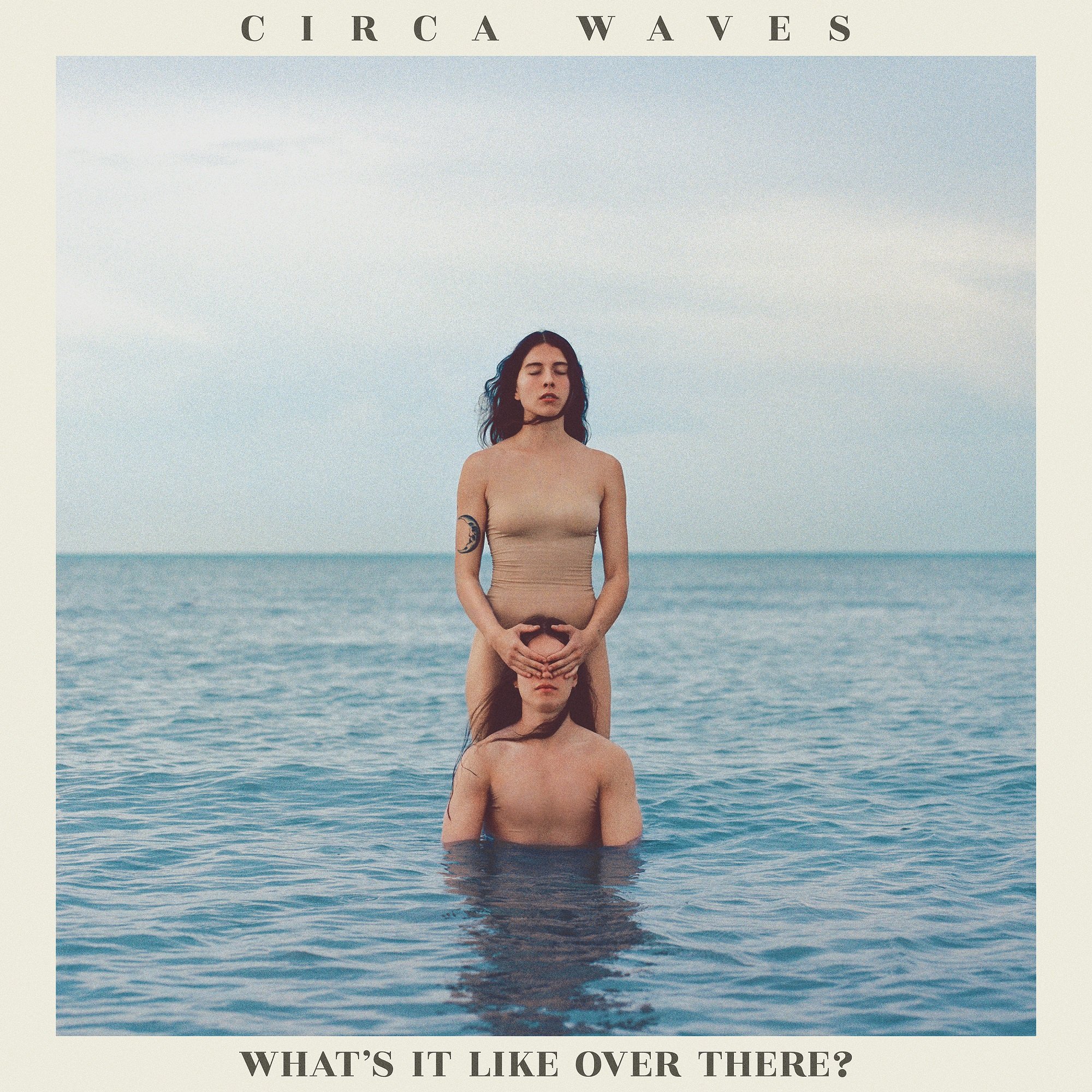 What's It Like Over There?
Sorry I'm Yours
Times Won't Change Me
Movies
Me, Myself & Hollywood
The Way We Say Goodbye
Be Somebody Good
Passport
Motorcade
Saviour