FOREIGNER: i membri originali si riuniscono per celebrare il 40esimo anniversario dell'album multi-platino DOUBLE VISION e annunciano FOREIGNER - DOUBLE VISION: THEN AND NOW, un live album disponibile su CD, vinile, DVD e Blu-ray, in uscita il 15 novembre su earMUSIC. Guarda il trailer.
Con oltre 80 milioni di album venduti e 16 hit da Top 30, i Foreigner sono universalmente riconosciuti come una delle più famose rock band del mondo. Foreigner - Double Vision: Then And Now porta gli spettatori dietro le quinte mentre i membri originali della band si uniscono a quelli attuali e a Mick Jones per la prima volta in 40 anni di storia del gruppo. Entrambe le incarnazioni della band condividono lo stesso palco per una esibizione epica.
I membri originali Lou Gramm, Al Greenwood, Dennis Elliott, Ian McDonald e Rick Wills salgono sul palco con Mick Jones e gli attuali Foreigner (Kelly Hansen, Tom Gimbel, Jeff Pilson, Michael Bluestein, Bruce Watson e Chris Frazier) per dare lustro ad alcune delle canzoni di maggior successo che riportano alla memoria ricordi indelebili per i fan di lunga data e grandi emozioni per i nuovi.
Dice Mick Jones: "Uno spettacolo che ricorderò per sempre! Condividere il palco con i membri che hanno dato vita ai Foreigner e i musicisti stellari che continuano a portare questa bandiera nel nuovo millennio è stato un momento incredibilmente emozionante."
"Volevamo mettere in scena una produzione elaborata per il primissimo concerto di reunion 'Foreigner - Then And Now'", afferma il pluripremiato produttore Barry Summers di Rock Fuel Media, che ha creato questa esplosiva celebrazione rock. "Qualcosa di diverso da qualsiasi altro show precedente dei Foreigner è stato catturato nel film, che sia visivamente sia musicalmente dona nuova vita ai loro incredibili classici – le canzoni con cui sono cresciuto – e i fan potranno apprezzarlo per molti anni a venire."
Girato in 4K Ultra HD utilizzando più di 24 videocamere, il film concerto presenta uno straordinario design multimediale, con animazione CGI, laser, nebbia ed effetti elaborati che portano questa potentissima performance su nuovi livelli.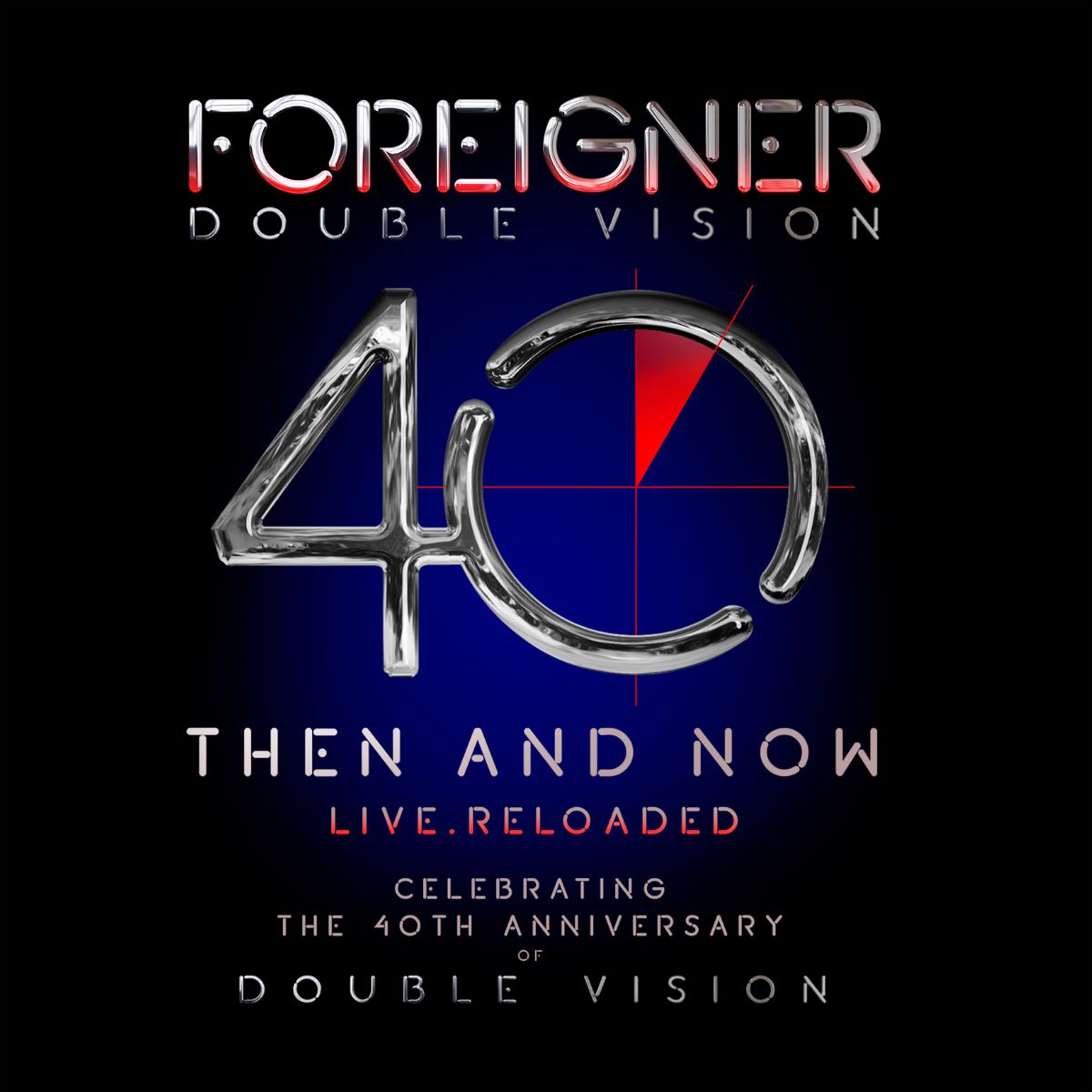 DVD & BLU-RAY TRACK LIST


1. Cold As Ice
2. Head Games
3. Waiting For A Girl Like You
4. Headknocker
5. Say You Will
6. Urgent
7. Starrider
8. Juke Box Hero
9. Feels Like The First Time
10. Double Vision
11. Blue Morning, Blue Day
12. Long, Long Way From Home
13. Dirty White Boy
14. I Want To Know What Love Is
15. Hot Blooded
+ Bonus:
16. The Flame Still Burns
17. Fool For You Anyway


ALBUM TRACK LIST

Cold As Ice
Head Games
Waiting For A Girl Like You
Headknocker
The Flame Still Burns
Urgent
Juke Box Hero
Feels Like The First Time
Double Vision
Blue Morning, Blue Day
Long, Long Way From Home
Dirty White Boy
I Want To Know What Love Is
Hot Blooded
TAGS: