Si intitolerà LAST BUILDING BURNING il nuovo album dei Cloud Nothings in uscita il 19 ottobre.
Registrato in soli otto giorni nello studio texano Sonic Ranch con il produttore Randall Dunn (Sunn O))),Wolves In The Throne Room , Boris) e della durata di poco più di trenta minuti, risulta un ascolto piuttosto singolare che riflette la tenacia della band che sfreccia attraverso i brani con una velocità fino ad oggi inedita, perfetto antidoto a Life Without Sound dello scorso anno.
Come spiega il frontman Dylan Baldi: "Ho scritto questa musica perché sentivo che non c'erano band che facevano ciò che noi stiamo facendo adesso. Ci sono un sacco di gruppi con un suono fantastico, ma manca quella durezza che a me piace un sacco". Ciò, unito all'idea di "catturare l'energia del momento", ha prodotto Last Building Burning – sette brevi raffiche e un lungo scroscio di caos intenso e controllato che mette in risalto il loro rock spinoso.
Nonostante si siano allontanati dalla sensibilità pop di Life Without Sound cercando di superare continuamente se stessi, il legame col passato viene mantenuto, ad esempio nelle armonie di "Another Way Of Life" o in "On An Edge", che richiama le vette di Here And Nowhere del 2014.
A quasi un decennio dal loro esordio, i Cloud Nothings sono diventati un punto di riferimento creando un personalissimo rock grintoso, caustico e instancabile. Last Building Burning cattura il loro insaziabile appetito per l'energia grezza e continua a testimoniare di una band sulla traiettoria giusta.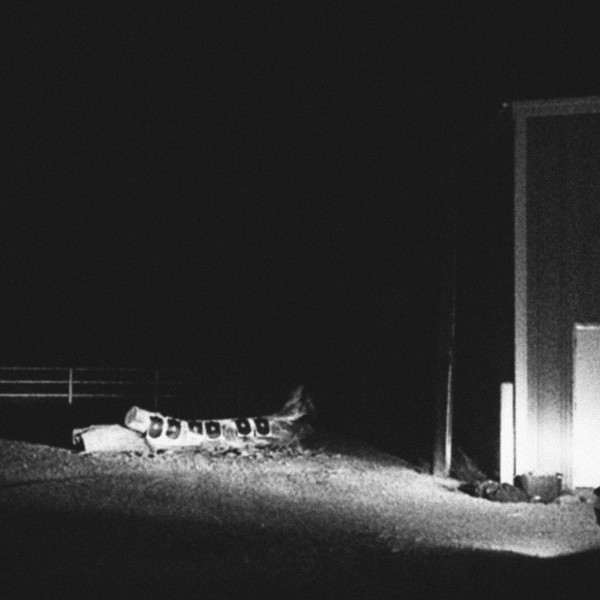 Tracklisting
On An Edge
Leave Him Now
In Shame
Offer An End
The Echo Of The World
Dissolution
So Right So Clean
Another Way Of Life