REN HARVIEU annuncia il nuovo album REVEL IN THE DRAMA, in uscita il 03 aprile su Bella Union [PIAS]. Ascolta il nuovo singolo "Yes Please".
Ren Harvieu annuncia l'atteso nuovo album Revel In The Drama, che uscirà il 3 aprile su Bella Union. L'album è una versione brillante e audace del suo pop senza tempo, un diario avvincente di lotta con la propria autostima e una celebrazione di libertà e sopravvivenza, sette anni dopo il suo album di debutto e dopo aver superato un incidente quasi letale. Pensate a Revel In The Drama come al secondo album di debutto di Ren Harvieu: un nuovo inizio.
Come assaggio, Ren condivide una nuova traccia dal titolo "Yes Please" che descrive come "una lenta danza sensuale di desiderio. Volevo scrivere sull'arte della seduzione."
La sfida di Harvieu contro tutte le previsioni e la sua volontà di aprirsi per realizzare quello che sentiva dentro ribolle in ogni solco dell'album, in ogni svolta stilistica: il pop vertiginoso di "Strange Thing", l'estasi gotica di "Cruel Disguise", la seduzione di "Yes Please" fino alla commovente torch song finale "My Body She Is Alive".
Harvieu ha fatto molta strada rispetto alla diciassettenne che firmò per la Island Records e che non aveva nessuna intenzione di diventare una cantautrice. Anche quando realizzò il suo album di debutto Through The Night, non credeva molto in se stessa. "Diedi una mano a scrivere alcune canzoni di quel disco, a cui sono ancora molto affezionata, ma mi sono sentita più che altro la portavoce del talento di qualcun altro, il che mi rodeva un po' soprattutto perché avevo molte cose da dire ma non avevo ancora imparato a farlo."
Il suo infortunio – una frattura alla spina dorsale in seguito a un "bizzarro incidente" accaduto tra la registrazione e l'uscita del suo album – ha minato ulteriormente l'artista. Non solo, la Island Records decise di rescindere il contratto sei mesi dopo la pubblicazione, nonostante il disco fosse nella Top 5, avesse partecipato a Sound Of 2012 della BBC e avesse ricevuto recensioni a cinque stelle. Seguirono quelli che Harvieu definisci "anni piuttosto bui", che affronta in canzoni come "Spirit Me Away" e la ballata anni '50 "You Don't Know Me". A ciò si aggiunga la separazione dal suo compagno, dal suo manager e dalla sua amata Salford. "In un batter d'occhio tutto era svanito. Sapevo di dover scappare, ricominciare tutto, ricostruirmi."
Nel 2015 incontra Romeo Stodart, frontman dei Magic Numbers, che le aveva scritto dopo aver visto una sua esibizione dal vivo per proporle una collaborazione. "Quando abbiamo cominciato a lavorare, ho immediatamente sentito un'energia diversa, c'era questa folle connessione musicale istantanea," dice Ren.
La coppia trascorre i successivi due anni a scrivere. "Non avevo molta fretta, perché alla fine mi stavo divertendo. Stavamo svegli tutta la notta a ballare, a bere e a suonare; mi sembrava di riscoprire la ragazza che ero stata e che era rimasta nascosta."
L'album è stato coprodotto da Romeo Stodart e Dave Izumi Lynch, proprietario dello studio Echo Zoo di Eastbourne, dove hanno avuto luogo le registrazioni. "Lavorare con Romeo e Dave è stata un'esperienza davvero magica, sono due maghi musicali."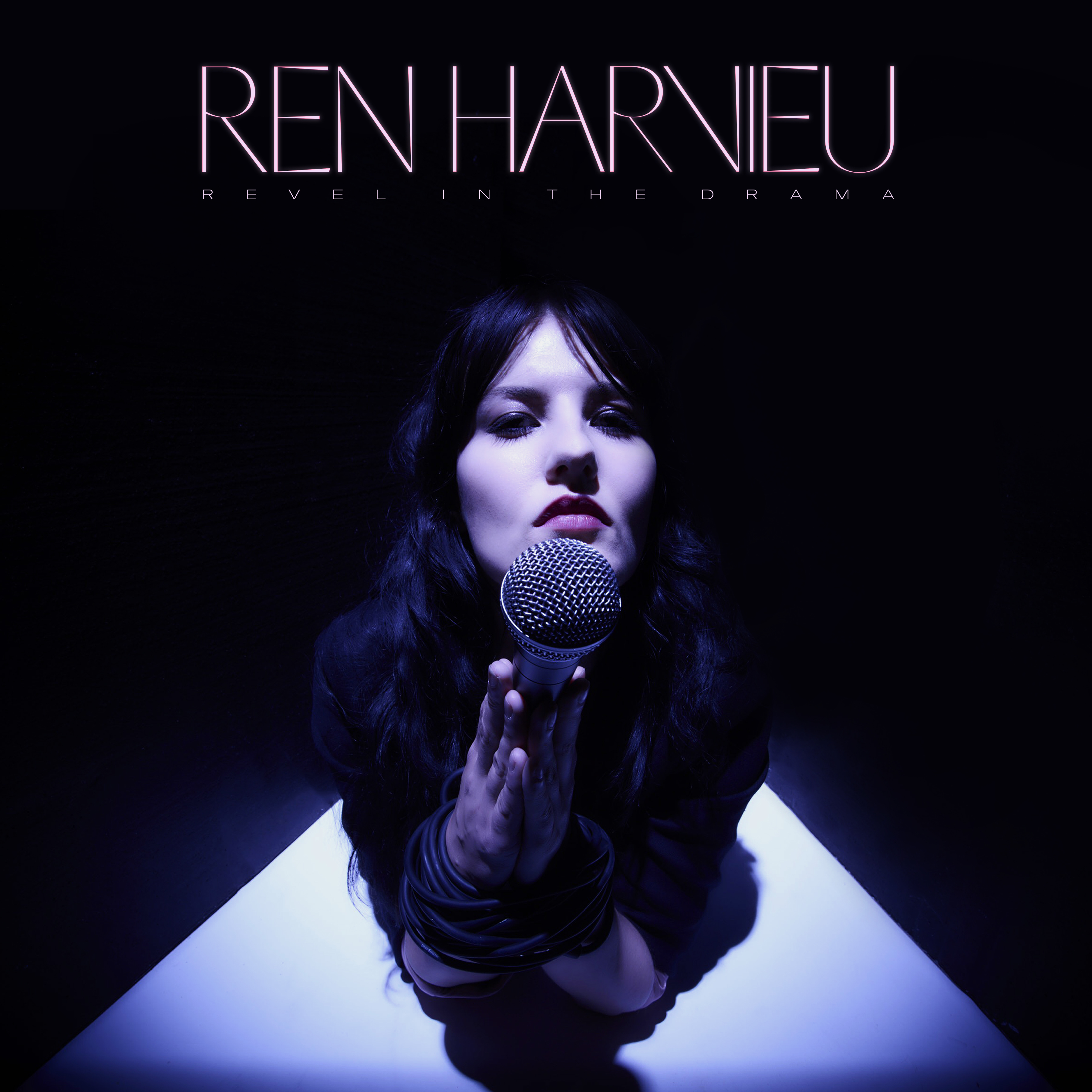 1. Strange Thing
2. Teenage Mascara
3. This Is How You Make Me Feel
4. Curves And Swerves
5. Cruel Disguise
6. Yes Please
7. Spirit Me Away
8. This Is Our Love
9. You Don't Know Me
10. Tomorrow's Girl Today
11. Little Raven
12. My Body She Is Alive
TAGS: