I Theory Of A Deadman annunciano la pubblicazione del loro settimo album in studio dal titolo "Say Nothing" in uscita il 31 gennaio 2020 su etichetta Atlantic Records. Guarda il video di "History Of Violence".
L'album è anticipato dal singolo "History Of Violence", che porta in primo piano una storia di rivincita sulla violenza domestica. Diretto da Sam Sulam, il video di "History Of Violence" mostra un momento devastante nella vita di una donna che, stanca degli abusi del marito, pianifica la propria rivincita, per poi finire in carcere ma finalmente libera dal suo aguzzino.

"'History of Violence' racconta la triste storia di una ragazza intrappolata in una vita di abusi domestici che la porta a quella che le sembra essere l'unica via d'uscita", spiega il cantante Tyler Connolly. "Alla fine, la prigione sarà per lei un luogo migliore della vita reale a fianco di quell'uomo. Incoraggiamo tutte le persone che subiscono violenza domestica a chiedere aiuto".
In "Say Nothing" (disponibile in pre-order QUI) i THEORY — Tyler Connolly [voce, chitarra], Dave Brenner [chitarra, voce], Dean Back [basso] e Joey Dandeneau [batteria] — affrontano temi attuali e sensibili con la loro consueta attitudine rock 'n' roll, una visione sperimentale e chiare ambizioni pop. Registrato a Londra con il produttore Martin Terefe (Jason Mraz, Yungblud), l'album parla di questioni attuali nella vita moderna. Violenza domestica, razzismo, politica e molto altro. Alla base di tutto, un positivo messaggio di speranza per il futuro.
"Considero questo album un microcosmo dell'era attuale", commenta Brenner. "È un monito a guardare dentro ciò che sta accadendo e ciò che stiamo diventando. Spero che tutti si fermino a riflettere su quanto espresso. Allo stesso tempo, la musica resta una via di fuga. Magari possiamo donare al mondo una piccola luce di speranza e incoraggiare le persone a trattarsi meglio."
"Say Nothing" prosegue l'evoluzione tematica e musicale che da sempre contraddistingue i THEORY. Il brano di apertura "Black Hole Of Your Heart" vede la partecipazione di un'intera orchestra, il cui incedere è scandito da una cigolante chitarra. Un pellegrinaggio agli Abbey Road Studios ha ispirato "Ted Bundy", brano che racconta in prima persona la storia di un uomo problematico che non può amare o essere amato. "Strangers" colpisce con la sua prosa provocatoria che riflette l'attuale situazione politica americana. Infine, il coro gospel di "Quicksand" aggiunge l'ennesima e profonda dimensione a "Say Nothing".
Nel 2017 il singolo "Rx (Medicate)" , tratto dall'album "Wake Up Call" , ha superato i 250 milioni di streaming diventando il terzo singolo nella carriera dei THEORY a raggiungere la posizione #1 della classifica Hot Mainstream Rock Tracks di Billboard. Nel corso delle ultime due decadi l'impressionante catalogo musicale dei THEORY ha portato numerose certificazioni oro e platino, due debutti nella Top 10 della classifica Top 200 di Billboard e otto debutti nella Top 10 della classifica Hot Mainstream Rock Tracks di Billboard.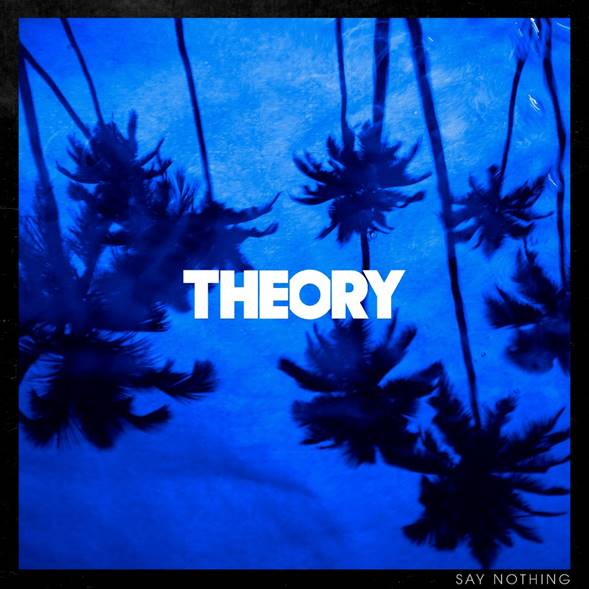 Black Hole Of Your Heart
History Of Violence
Affluenza
Say Nothing
Strangers
Ted Bundy
World Keeps Spinning
Quicksand
White Boy
It's All Good
TAGS: