Sifting, la nuova band prodigio del progressive metal pubblicherà il terzo album intitolato The Infinite Loop il 27 settembre via Eclipse Records. L'annuncio è accompagnato da un nuovo video che potete vedere all'interno dell'articolo.
L'album è stato prodotto da Steve Evetts (The Dillinger Escape Plan, Suicide Silence, Poison the Well), mixato e masterizzato da Jamie King (Between The Buried And Me, The Contortionist), mentre la copertina è opera di Jimmy León.
The Infinite Loop è un capolavoro di prog metal contenente settanta minuti di musica stupefacente che può rivaleggiare con nomi come Rush, Megadeth, Dream Theater o Metallica. Può sembrare un'affermazione audace ma se uno si prende il tempo per ascoltarlo, troverà conferma.
Il primo singolo "A Critical Affair" fa a brandelli i timpani con riff velocissimi e intricati e una batteria incredibile: viene da pensare che sia suonata da un ibrido uomo-polipo. Il secondo singolo, intitolato "Stop Calling Me Liberty" potrebbe benissimo essere considerato un capolavoro moderno con la sua classica struttura verso-chorus-verso, assoli di chitarra assurdamente epici e una sospensione acustica a metà del brano. Ancora più importante, tuttavia, è il testo in cui la Statua della Libertà prende vita e racconta al mondo come il concetto di libertà sia stato adulterato a beneficio delle élite che governano il pianeta.
Il terzo singolo "Enough" affronta lo scandalo delle ammissioni al college e dei genitori che forniscono beni materiali ai loro figli invece di ciò di cui hanno realmente bisogno – qualità del rapporto, amore, affetto e accettazione.
Altri highlights del disco sono "Ghost Of A Lie" con la partecipazione di Derek Sherinian (Sons of Apollo, Dream Theater) alle tastiere e ovviamente la title-track. Ci si potrebbe dilungare su ogni canzone perché c'è davvero tanto da dire ma alla fine… DOVETE semplicemente ascoltare il disco.
Aprite la mente a qualcosa di nuovo per scoprire la magia dei Sifting.
Il video di "A Critical Affair" è stato diretto da Alejandro Fumero Gil. "Si tratta di una canzone sul mondo in cui viviamo oggi," dice il frontman Eduardo Gil, "un posto che ti butta giù, ti spaventa e mette alla prova i tuoi limiti. L'unica strada verso l'illuminazione è quella di combattere per te stesso e alzare la voce contro l'ingiustizia. La voce della protesta è l'arma del popolo. Indipendentemente dalle tue origini o da ciò che hai fatto, fai sentire la tua voce e agisci per preservare il futuro dei nostri figli!".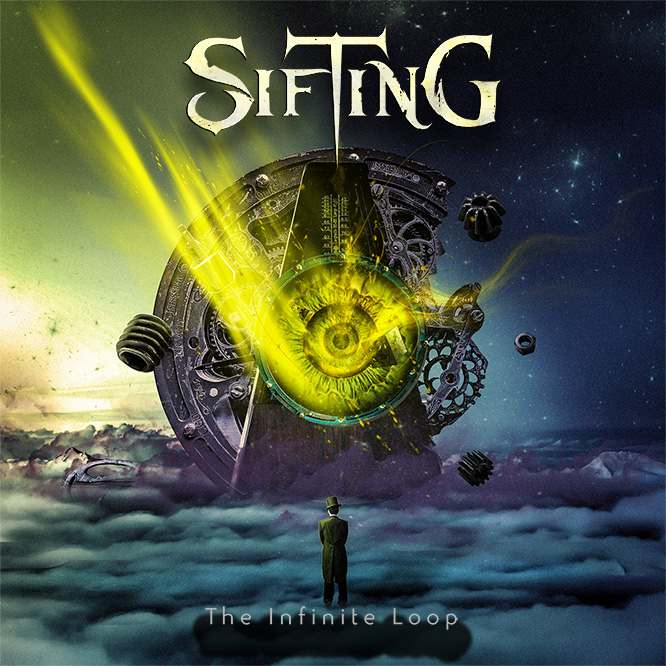 01. Agony
02. A Critical Affair
03. Enough
04. Stop Calling Me Liberty
05. The Fifth Element
06. What If (Dichotomy)
07. To Who I Am
08. Ghost Of A Lie (feat. Derek Sherinian)
09. Emotionless Shells
10. The Infinite Loop
TAGS: