the innocence mission annunciano il nuovo album "See You Tomorrow", in uscita il 17 gennaio 2020. Guarda il video animato per "On Your Side" creato da Karen Peris.
Amore. Connessione. Comunità. Comprensione. Molti di noi sperimentano questi aspetti attraverso il prisma della famiglia e degli amici. Ma non tutti possono trasformare questi sentimenti in canzoni, soprattutto non con la bellezza e la sensibilità del trio della Pennsylvania, the innocence mission, guidato da Karen Peris e il marito Don.
Dopo il debutto su Bella Union con l'album Sun On The Square, che ha fatto guadagnare alla band recensioni entusiastiche, eccoli con un altro disco squisito e toccante, See You Tomorrow, che uscirà il 17 gennaio. Un disco intriso di stupore e meraviglia, intenso desiderio, tristezza e gioia; una ricca sequenza di canzoni che tentano di descrivere l'essenza di ciò che ci rende umani. La band ha condiviso un video commovente per la traccia "On Your Side", creato da Karen Peris, che intreccia magnificamente la sua caratteristica animazione disegnata a mano con una straordinaria fotografia in bianco e nero.
Sufjan Stevens, che ha coverizzato il classico della band "Lake Of Canada", ha definito la loro musica "toccante e profonda. Ciò che è così straordinario nei testi di Karen è l'economia delle parole, nomi concreti che prendono vita con melodie che danzano come creature marine."
La band ha registrato See You Tomorrow nel seminterrato di Peris (e nella sala da pranzo dove si trova il pianoforte). Karen ha scritto e cantato dieci delle undici canzoni dell'album e ha suonato chitarra, piano, organo, fisarmonica, basso elettrico, melodica, mellotron e un vecchio prototipo di tastiera con suoni campionati di archi. Don ha contribuito con le chitarre, la batteria, le armonie vocali e il cantato su "Mary Margaret In Mid-Air". Il terzo membro fondatore Mike Bitts ha aggiunto il basso su quattro tracce.
Tematicamente, l'evoluzione dal disco precedente tocca i principali cambiamenti che si verificano nella vita di una famiglia. Dice Karen: "Il grande amore contiene ovviamente una grande ansia per la salute e la sicurezza dei propri cari, per la propria capacità di essere un grande aiuto e compagno di vita. E un desiderio intenso di far durare il momento presente di unione, per lo meno tenerlo dentro con i dettagli più vividi, in modo che non possa andare perduto." Questo desiderio lo si può sentire nella canzone "Movie", il cui accompagnamento per pianoforte fa da eco allo sfarfallio del film e all'inarrestabile corsa del tempo, e in "St. Francis and the Future", che collega i dettagli minuscoli e perfetti di un dipinto di Jan Van Eyke al desiderio umano di ritardare il cambiamento, di tenerlo a distanza. Karen racconta: "Eravamo entusiasti del dipinto St. Francis Receiving the Stigmata nel quale ci siamo imbattuti tempo fa durante una gita di famiglia, e un assistente molto gentile del museo ha dato ai nostri figli una lente d'ingrandimento per vederlo meglio, e in lontananza c'era una piccola città, uccelli nel cielo, appena visibili. Ho scoperto negli ultimi anni che stavo scrivendo poesie su quel momento, ma che lo sfondo del dipinto aveva assunto una relazione con gli inevitabili cambiamenti che io, come mamma, stavo cercando di evitare."
Ogni disco dei the innocence mission segna il passare del tempo e il modo in cui gestiamo e impariamo dalle nostre esperienze. "Col passare del tempo suppongo che continuiamo a guardare sempre di più verso la connessione e a sentire più gratitudine, anche se le sfide aumentano, e voler trovare un linguaggio per definire in qualche modo tutto questo e chiederci come lo vivano gli altri," dice Karen. "Il pensiero che si tratti di preoccupazioni universali mi fa sentire più attratta dal songwriting, dal partecipare alla conversazione, anche se la conversazione stessa a volte riguarda la perdita delle parole."
Due esempi sono "John As Well" – "bramare di conoscere altre persone profondamente, ed essere più profondamente conosciuti da qualcun altro" – e "At Lake Maureen": "chiedersi ad alta voce che cosa provino gli altri, ad esempio i colori specifici che incontrano nel mondo naturale in un dato momento, e in che modo si combinino con le loro emozioni in quello stesso momento." La canzone contiene uno dei testi preferiti di Don: "Make my soul come clean, a sail above Lake Maureen, sing into storms, sing into storms. This day is going."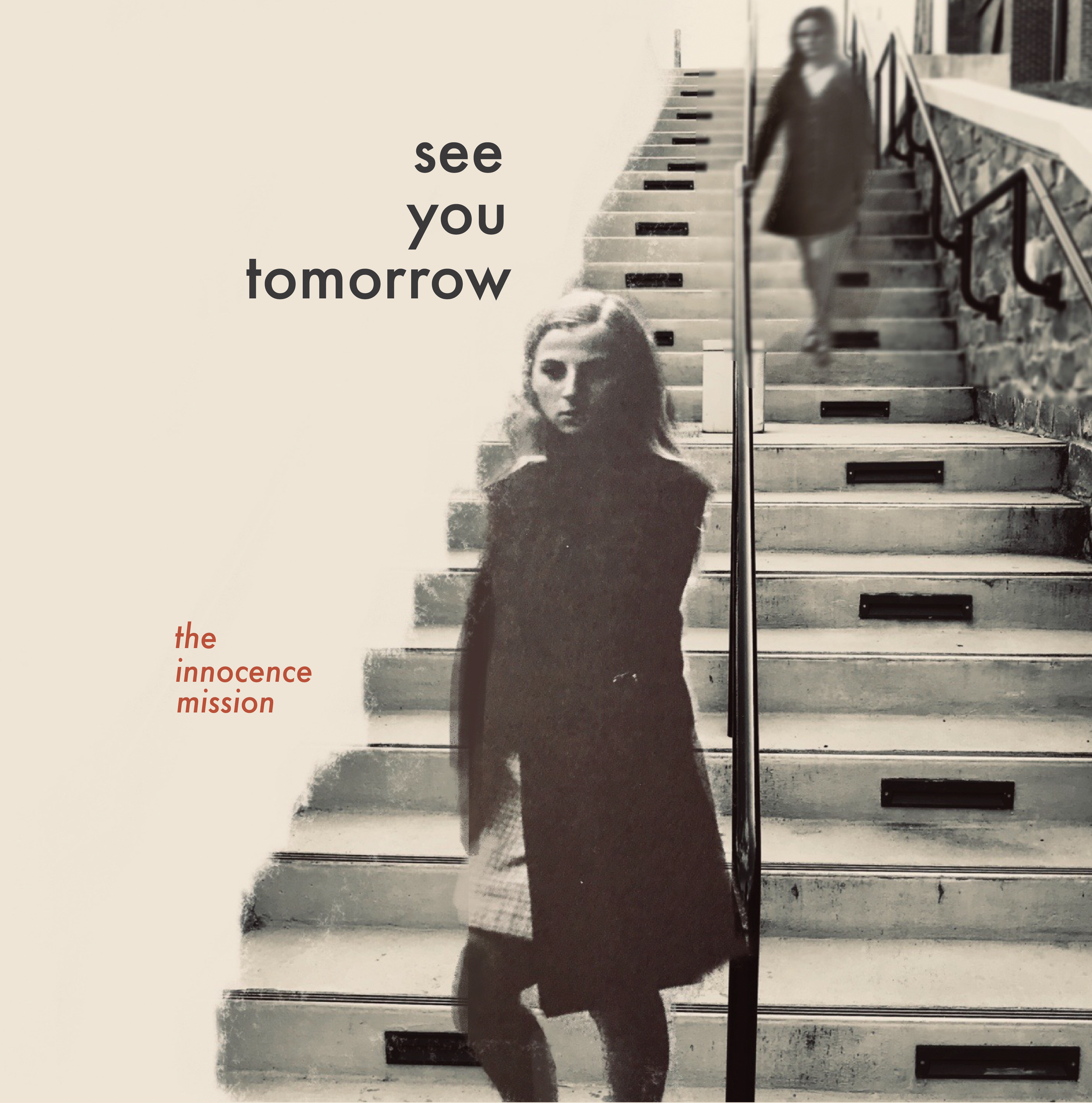 1. The Brothers Williams Said
2. On Your Side
3. Movie
4. We Don't Know How To Say Why
5. St. Francis and the Future
6. At Lake Maureen
7. John As Well
8. This Boat
9. Mary Margaret In Mid-Air
10. Stars That Fall Away From Us
11. I Would Be There
TAGS: