GREGORIAN annunciano un nuovo album e un Best Of per celebrare i 20 anni di attività. 20/2020 è disponibile dal 22 novembre su earMUSIC.
I 32 brani presenti in 20/2020 sono caratterizzati dal tocco speciale dei Gregorian, con voci sorprendenti e parti strumentali maestose. Nel doppio album sono presenti 11 nuove reinterpretazioni come le hit "Faded" di Alan Walker, "Viva La Vida" dei Coldplay e "Say Something" dei A Great Big World e Christina Aguilera, e le versioni senza tempo dei grandi classici come "Blowing In The Wind" e "Mary, Did You Know", e il brano inedito dei Gregorian "20 Years".
Inoltre i Gregorian portano i fan in un fantastico viaggio attraverso generi e decadi grazie al Best Of che include versioni rielaborate dei grandi classici come "Moment Of Peace", "The Sound Of Silence", "Masters Of Chant", "Join Me" e molti altri.
Dopo aver pubblicato 18 CD e 7 DVD, vendendo 10 milioni di album in tutto il mondo, certificati oro e platino in 24 paesi, i Gregorian hanno sollevato l'asticella negli ultimi 20 anni. I Gregorian sono uno dei gruppi tedeschi più famosi all'estero, con 1.200 concerti in più di 31 paesi e 2.600.000 spettatori. Dal 31 dicembre i Gregorian partiranno per un tour mondiale con più di 30 date in Germania, Austria e Svizzera. Alla fine di aprile i musicisti ripartiranno con 90 date in giro per il mondo. La performance live vedrà i Gregorian esibirsi con i brani tratti da 20/2020, mettendo in scena le elaborate produzioni live degli ultimi anni. Per maggiori informazioni sul tour, visita: https://www.gregorian.de/en/
Frank Peterson, la mente dietro al progetto Gregorian, ha contribuito a numerose composizioni e produzioni di colonne sonore e campagne pubblicitarie, per oltre 30 anni. Oltre a Gregorian, Frank Peterson ha prodotto artisti quali Sarah Brightman, Enigma, Justin Timberlake, Andrea Bocelli, Paul Stanley (Kiss), Backstreet Boys, Alannah Myles, José Carreras, Tom Jones, Placido Domingo, Errol Brown, Ofra Haza, Sandra, Josh Groban, Marky Mark, I Muvrini, Florent Pagny e Ricardo Cocciante. Dal 2005, Peterson è il produttore dei Gregorian e di Sarah Brightman.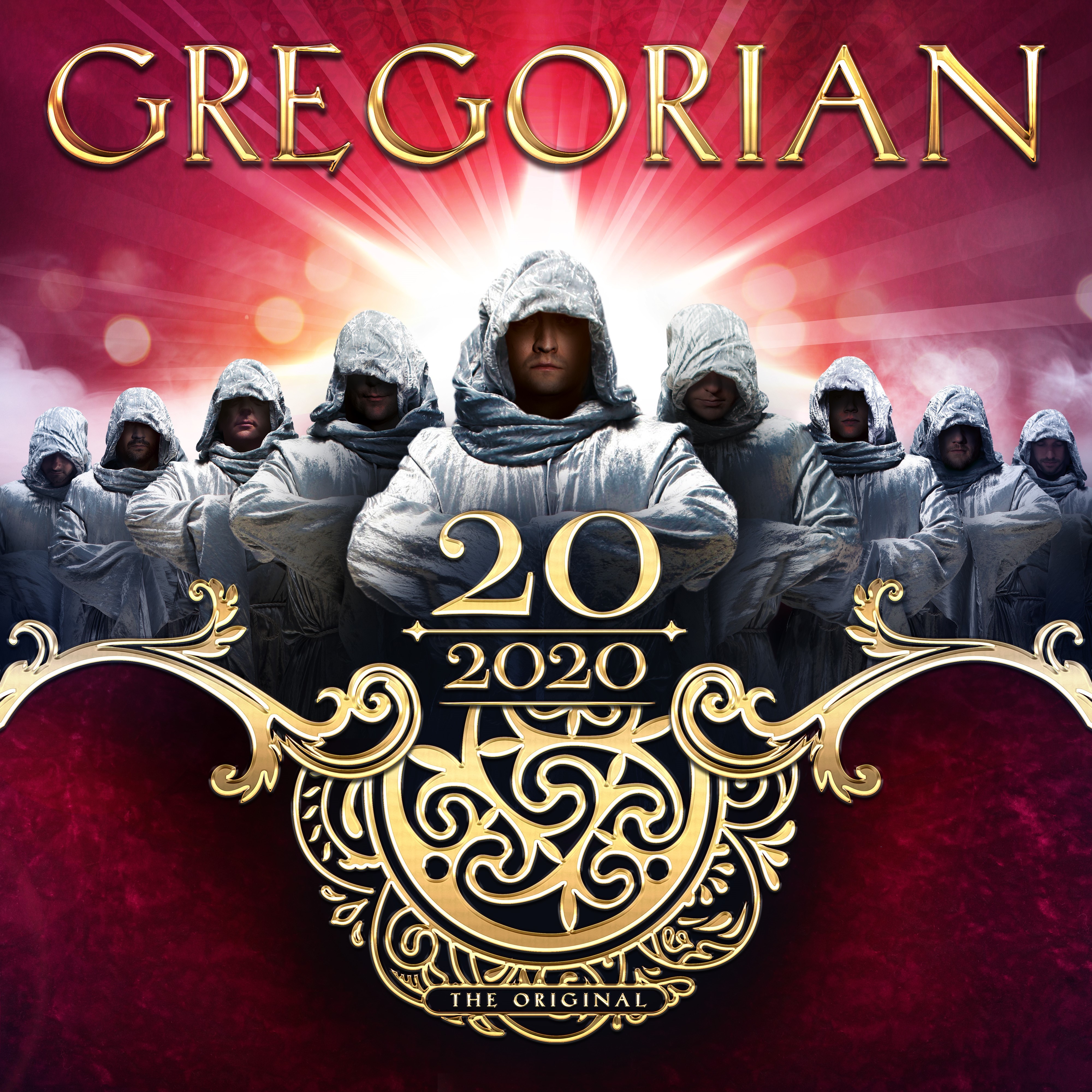 CD1
1. The Sound Of Silence / 2. Moment Of Peace / 3. Hymn / 4. In The Air Tonight / 5. Join Me / 6. With Or Without You / 7. Engel / 8. Lady In Black / 9. Crying In The Rain / 10. Meadows Of Heaven / 11. Hells Bells / 12. Streets Of Philadelphia / 13. World Without End / 14. Sky And Sand / 15. Gloria / 16. Masters Of Chant

CD2
1. Hallelujah / 2. Frozen World / 3. Pie Jesu / 4. Fairytale Of New York / 5. Mary, Did You Know / 6. Cups / 7. Viva La Vida / 8. Faded / 9. Say Something / 10. Voyage Voyage / 11. Behind Blue Eyes / 12. Shine Silently / 13. True Faith / 14. You'll Be In My Heart / 15. Blowing In The Wind / 16. 20 Years
TAGS: