Il chitarrista blues di New York POPA CHUBBY annuncia il nuovo album.
Ted Horowitz a.k.a. Popa Chubby non ha avuto un inizio facile. In quanto artista blues bianco, il cantante, cantautore e chitarrista americano ha spesso provocato numerose critiche. Ma lui ha sempre continuato per la sua strada, raggiungendo i suoi obiettivi grazie all'amore per il blues e l'hard rock, diventando uno degli artisti più innovativi del blues rock.
Ora la "Bestia" è tornata!...con un album che rappresenta più di ventotto anni di carriera. Prime Cuts: The Very Best Of The Beast From The East, è veramente un piccolo tesoro che contiene sia brani tratti dai suoi primi album, che brani contenuti negli album pubblicati in questi ultimi anni, come "The Catfish" e "Two Dogs."
"Ho scelto questi brani," dice Popa "analizzando un catalogo grande 28 anni. Questi sono veramente i "tagli pregiati." Il meglio che lo chef ha da offrire. Perfettamente stagionati e serviti con amore."
Ma Popa non sarebbe Popa se non avesse ulteriori canzoni brillanti da condividere con il suo pubblico. Con la copia fisica di questo doppio album, questo artista versatile confeziona 11 brani originali, mai pubblicati prima e disponibili solo su supporto fisico (nove in studio e due dal vivo). Prime Cuts: The Very Best Of The Beast From The East sarà disponibile dal 21 settembre 2018.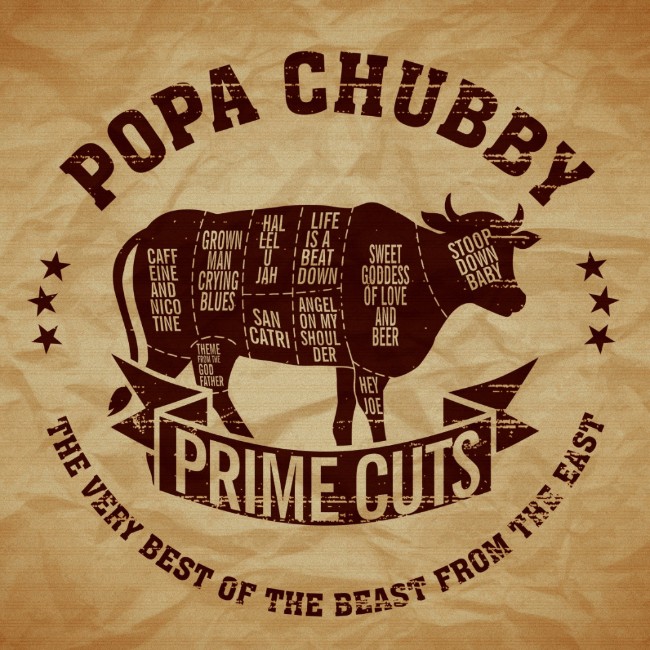 Tracklisting
CD1
01 - Life Is A Beatdown
02 - Angel On My Shoulder
03 - Hey Joe
04 - Stoop Down Baby
05 - Sweet Goddess Of Love And Beer
06 - San Catri
07 - Caffeine And Nicotine
08 - Grown Man Crying Blues
09 - Theme From The Godfather
10 - Hallelujah
11 - Somebody Let The Devil Out
12 - I can't See The Light Of Day
13 - Dirty Lie
14 - Daddy Played The Guitar (And Mama Was A Disco Queen)
15 - There On Christmas*

CD2
01 - Go Fuck Yourself*
02 - If The Diesel Don't Get You Then The Jet Fuel Will (Live From Blues In Hell)*
03 - Race With The Devil (Live From Rodeo Bar)*
04 - Hey Girl*
05 - Sidewinder*
06 - Walking Through The Fire*
07 - Sorry Man*
08 - Back To N.Y.C. (Demo Version)*
09 - You Got To Wipe Your Pussy Off Your Face Before You Kiss Me*
10 - Take Off Eh? (Demo Version)*
11 - Oh Rock and Roll You Heartless Bitch
*Unreleased

Digital
01 - Life Is A Beatdown
02 - Angel On My Shoulder
03 - Hey Joe
04 - Stoop Down Baby
05 - Sweet Goddess Of Love And Beer
06 - San Catri
07 - Caffeine And Nicotine
08 - Grown Man Crying Blues
09 - Theme From The Godfather
10 - Hallelujah
11 - Somebody Let The Devil Out
12 - I can't See The Light Of Day
13 - Dirty Lie
14 - Daddy Played The Guitar (And Mama Was A Disco Queen)
15 - There On Christmas*
*Unreleased